Dr. Phil Zeltzman's Blog
Baxter is a handsome, 15 year old cat who was losing weight even though he had a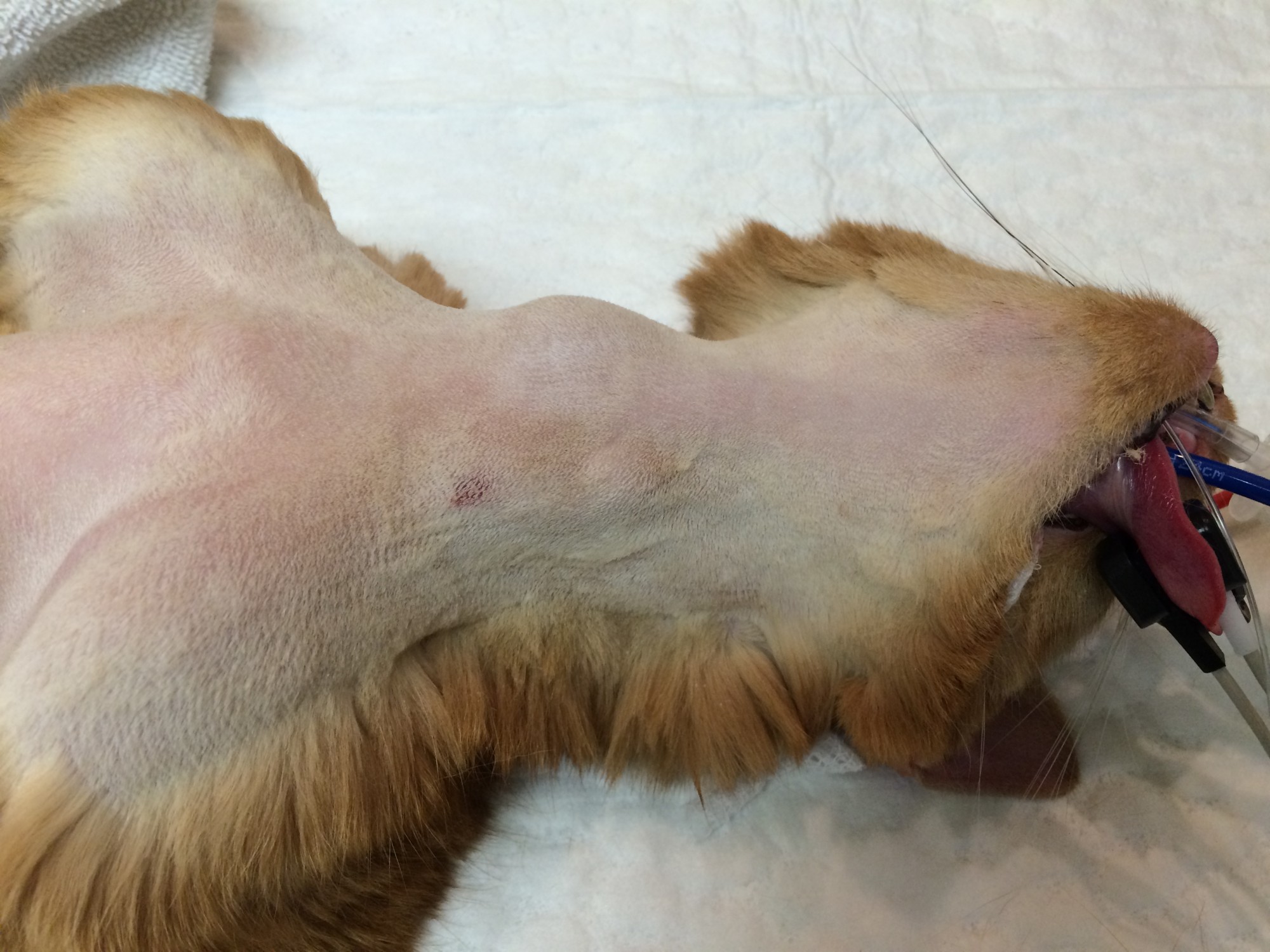 healthy appetite.
He was diagnosed with or hyperactive thyroid glands, also called hyperthyroidism. I removed both thyroid glands during surgery.
The biopsy revealed that the glands contained cysts and an adenoma, or benign tumor.
Despite being 15 years old, Baxter recovered very well. Surgery on senior pets should be considered very carefully, but it can definitely be worthwhile!
You can see the bulge in Baxter's throat in the pre-op photo, and below you can see the glands we removed.