Dr. Phil Zeltzman's Blog
The lovely Lady Oreo is a sweet, 2-year-old pitbull.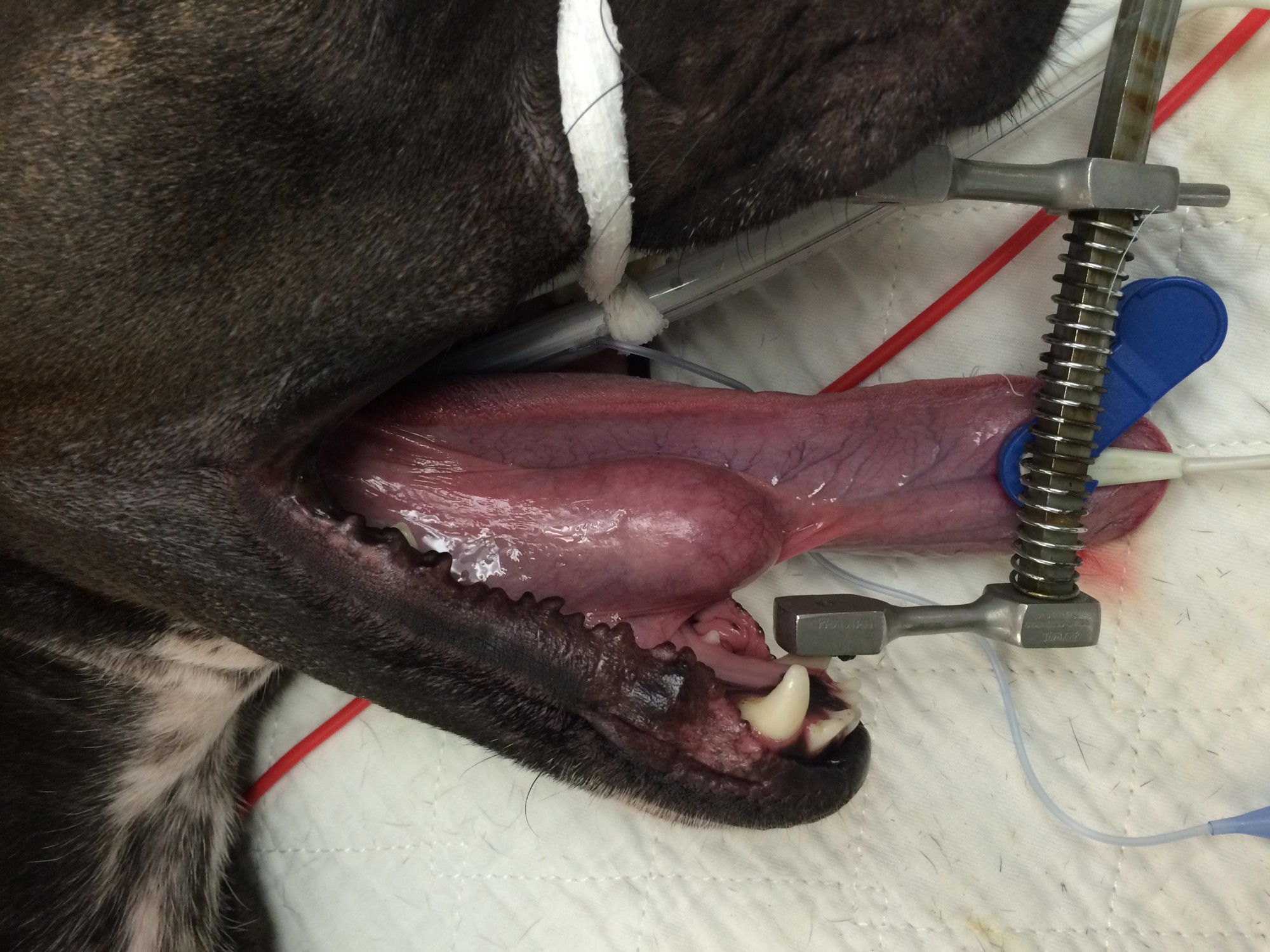 She presented with a large swelling under her tongue, which you can see in the pre-op photo. It was diagnosed as a salivary mucocele (also known as sialocele or ranula). It's a benign condition that happens when the canal coming out of a salivary gland is plugged or damaged.
I performed surgery to open up the ranula. This creates a new opening for the canal coming out of the salivary gland and allows saliva to drain into the mouth.
After two weeks, Lady Oreo has made a complete recovery!