Dr. Phil Zeltzman's Blog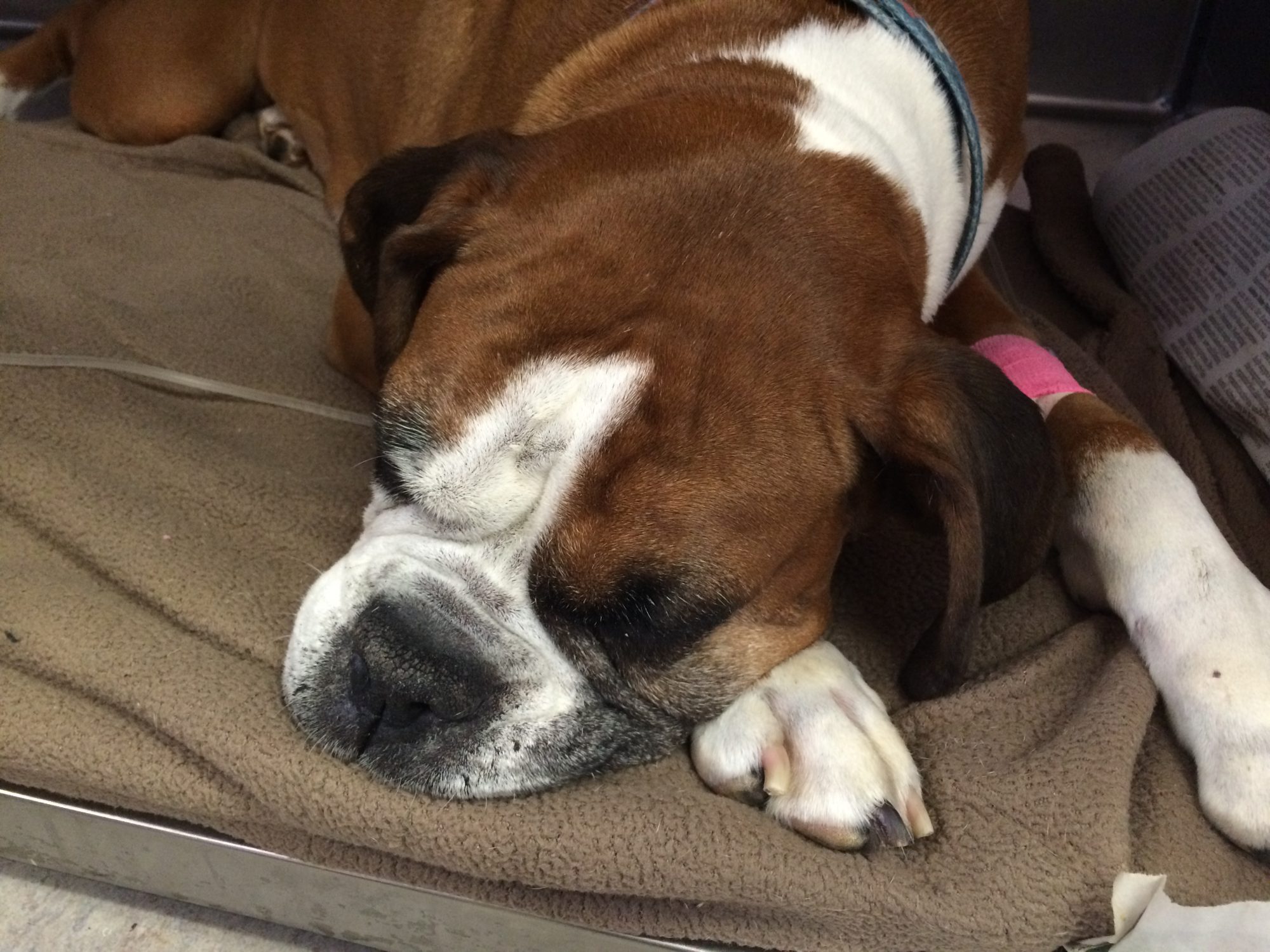 Dakota, a 7-year-old female Boxer, was brought to her family vet because she hadn't been acting herself for about two weeks. She was drinking more, eating less, and seemed weak.
X-rays revealed that Dakota had a very large uterus. Her classic symptoms and the X-rays confirmed that Dakota had a pyometra. This means that her uterus was filled with a large amount of pus.
This can be deadly.
Emergency surgery was performed that same evening at Brodheadsville Veterinary Clinic. Removing a pyometra is essentially a complicated spay procedure. The main difference is that the uterus is huge and filled with infected fluid. Care must be taken to remove the infected uterus without any spillage to the rest of the belly. After surgery, the uterus weighed in at 7 pounds.
You can see a video of part of the surgery below. Just know that it contains graphic footage of a surgical procedure, so if you're sensitive to that you may want to skip the video.
Dakota recovered quickly from surgery and anesthesia, and started eating and drinking normally shortly after that. She was back to her lovable self in one week.
Spaying your pets is essential! If you spay your cat or dog at an early age, you help reduce the risk of uterine cancer, ovarian cancer, and pyometra. Plus, spaying your pet before the first heat cycle virtually eliminates the risk of mammary tumors (including breast cancer).
If you are not planning to breed your female pet, please plan to have her spayed before she ends up in a life-threatening situation!