Dr. Phil Zeltzman's Blog
What should you do if your pet gets lost?
One of the most traumatic events a pet owner can go through is having a pet on the run.
Think it could never happen to your pet? Many smart and loving pet owners did before…
Yet many un-sterilized pets run away, (mis)guided by hormones. And as many as 20% of pets, end up MIA after being scared by loud noises such as thunderstorms or fireworks.
Here are 10 tips to help you find your pet ASAP:
File a "lost pet" report with every rescue organization, every shelter and every animal control office within a 60-mile radius of your home. Also make a point of visiting all nearby shelters every day.
Alert all veterinary clinics, both day practices and emergency clinics, in your area. Prepare a flier to be posted at the front desk. It's not uncommon that people bring a stray dog or cat to their family vet, no matter how far from where the animal was found.
Several times per day, walk around and/or drive around your neighborhood. Ask friends and family members to help out.
Alert everybody you meet. Pet owners especially will be sensitive to your situation.
Give anybody who is willing to help a recent picture of your pet and your contact information.
Post flyers everywhere: all over the neighborhood (telephone poles etc), as well as in private and public locations (businesses, stores, post office…).
Slick trick: to avoid scams, leave out one characteristic when you describe your pet. If someone calls and claims to have seen your pet, ask them to describe the missing item.
Use the Internet. There are several pet recovery websites such as FidoFinder.com, TheCenterForLostPets.com and Craigslist.org.
If you don't have the time to do all of the above, or can't take off work easily, consider using a lost pet recovery service. They will contact neighbors, vets, shelters and other organizations – for a fee.
Just in case your pet comes back home when (s)he is hungry or thirsty, you could place food and water around your home. You could even place the bowls in a (humane) pet trap to catch them.
Bonus tip: use social media. Facebook, Twitter and texting can be good ways to spread the word quickly.
Bottom line: The first few hours are critical. You need to put in place all of these strategies. But you just can't do it all by yourself, so enroll help. Get the word out quickly. Never give up. It's a cruel world out there… and your mission is to save your pet.
The information above is loosely borrowed (with permission) from our colleagues at DVM360, a professional magazine.
I would like to add a few important points: what should you do to prevent your pet from getting lost?
• Take pet identification seriously. A name tag on a collar is a minimum. It should have your pet's info, your vet's info, and yours. Of course this doesn't do any good if the collar is not around your pet's neck.
A tattoo can be done by your vet (under anesthesia). The best solution is a microchip. This is a tiny electronic device, about the size of a grain of rice, that is implanted under the skin. It can be done awake – anytime.
When a lost pet is found at a shelter or a vet clinic, the first thing people do is "scan" the pet to see if there is a microchip. As long as the microchip is linked to a CURRENT address and phone number (hint, hint), you should get a call with the good news. PLEASE microchip your pets.
• If you allow your pet to be unsupervised in the yard, make sure the fence is 100% secure.
• Don't trust electric fences 100%. An excited dog can run right through them. However, once on the other side, they may not want to be "shocked" again, so they may remain outside the perimeter. Oh, which reminds me: several of my clients dearly regretted not having the special collar around their dog's neck the day they were hit by a car. If you go through the expense of installing an electric fence, then please always put the collar on your dog's neck every time (s)he goes outside. One exception is all it takes…
• ALWAYS walk your dog on a leash. If you are a long-time reader, you surely have read countless stories of pets who have been hit (or worse) by a car. This is a DAILY occurrence in my practice.
• In my opinion as a surgeon who has seen countless horrifying injuries, I would never, ever let a cat outside. My cats are banned from the outside world, and they are perfectly happy indoors.
• Freedom is a wonderful concept… until somebody gets hurt, or until the teary owner realizes that they just can't afford a 2-3-4-5 thousand dollar bill at the vet.
• Be especially careful and secure the house (doors, gates, windows) when there are fireworks (July 4th, New Year's Eve etc), around Halloween (especially if you have a black cat) and when you hear thunder.
As in many endeavors, prevention is easier than the "treatment." You now have a script to prevent your pet from running away. And if you are if this unfortunate situation, or know somebody who is, you have some tips to get your pet back home.
Good luck.
Until next time,
Phil Zeltzman, DVM, DACVS, CVJ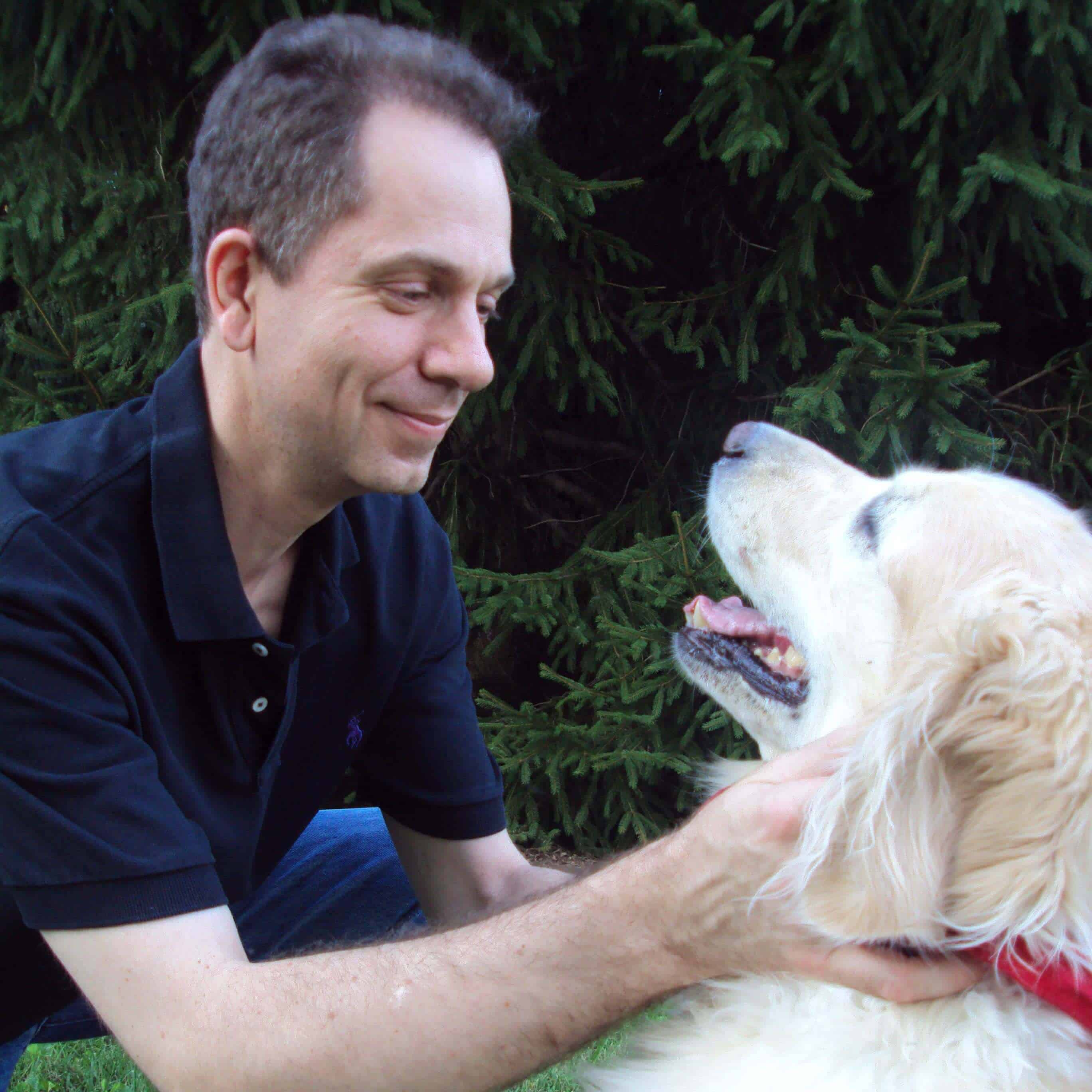 Dr. Phil Zeltzman is a traveling veterinary surgeon in Pennsylvania & New Jersey. An award-winning author, he loves to share his adventures in practice along with information about vet medicine and surgery that can really help your pets. Dr. Zeltzman specializes in orthopedic, neurologic, cancer, and soft tissue surgeries for dogs, cats, and small exotics. By working with local family vets, he offers the best surgical care, safest anesthesia, and utmost pain management to all his patients. Sign up to get an email when he updates his blog, and follow him on Facebook, too!