Dr. Phil Zeltzman's Blog
Puppy Magic, a now 13 year old Labrador, never knew that he was my biggest ethical dilemma last year. He has a very interesting story and a long journey…
In June of 2019, Puppy Magic had a TPLO to treat a tear of his left ACL. This is my most common surgery by far, so it was supposed to be straightforward. But when a nurse placed a tube in Puppy's windpipe at the beginning of anesthesia, a mass was noticed in the very back of his mouth. A biopsy of the mass was sent to the lab. The TPLO surgery went well and Puppy went home smoothly.
A week later, the biopsy returned as a malignant melanoma, an aggressive type of cancer.
You could say that it was an accident that the nurse noticed the mass. I firmly believe that it was not. It was found because of the attention to detail and experience of the anesthesia nurse. Not only did she notice the mass, but she alerted her vet who acted on it.
Puppy's very dedicated owner, thankful that the cancer was caught so early, went to consult with a cancer specialist (oncologist). Incredibly, melanoma can be treated with a vaccine in dogs. Puppy responded well to the treatment and went into remission.
Over a year later, Puppy Magic was taken to the ER because of a limp in the right back leg. A torn ACL was diagnosed – again. In addition, Puppy Magic showed signs of laryngeal paralysis, i.e. difficulty breathing. The ER doctor told the owner that he didn't recommend addressing the ACL tear or the breathing difficulty in a dog with oral cancer.
When I heard about it, that put me in a very delicate situation.
What was I supposed to do?
Say nothing, and allow my patient to suffer from his painful knee, and suffocate because of the laryngeal paralysis?
Or keep my opinion to myself, rather than going against a colleague's advice?
After a week of mulling over this ethical dilemma, I gathered enough courage to call the owner. I was extremely hesitant. Was this even ethical?
I was convinced that I could help Puppy Magic, but what if something went wrong?
So we had a candid conversation. We discussed the facts. We weighed the pros and the cons. I very clearly explained the possible complications.
In the end, only Puppy Magic's owner could make the final decision.
The additional difficulty was to decide which surgery to do first: the TPLO or the laryngeal paralysis surgery. Arguments could made either way…
After thinking about it, Puppy's owner decided to take a chance, and put his dog's future in my hands…
That's a lot of pressure…
We eventually both agreed to start with the TPLO.
So in September of 2020, we did another TPLO, this time on the right knee.
Fortunately, thanks to the TLC and dedication of his owner, Puppy recovered smoothly.
Then in December of 2020, we did surgery to treat the laryngeal paralysis.
But wait, there's more!
During his recovery, Puppy started to limp on the right FRONT leg. His family vet noticed some swelling of one of his toes. Long story short, there was a strong suspicion of cancer.
On the X-ray below, you can see 4 normal toe and 1 very swollen toe on the left (red arrow)…
So here we went for yet another dilemma… Was it fair to do surgery? Was it ethical? When do we stop? What would you have done?
Again, Puppy Magic's owner decided to give his pup a chance, and chose to go to surgery.
So, even though the clinic was in the middle of a giant snowstorm, we performed surgery to treat the laryngeal paralysis and amputated the toe.
Laryngeal paralysis causes difficult and noisy breathing.
The very next day after surgery, not quite used to the new situation, the owner wrote: "Breathing is good. I have to check Puppy's stomach to see if he is breathing!"
That certainly was a good start!
One week after surgery: "He is walking much better – he has not walked this well in over 5 months."
In addition, "Puppy is doing some good things he has not done in a while – like going into the kitchen to eat. His foot hurt too much before to do that."
It's the little things…
Sadly, 10 days after surgery, the diagnosis of cancer in the toe (squamous cell carcinoma) was confirmed. Fortunately, the cancer was removed 100%.
Two months after surgery, Puppy was finally done with healing. He was breathing well, wagging his tail, eating and drinking well, playful, eager to go on walks, and happy to be alive.
His owner concludes: "Puppy is doing great after his 4 surgeries. He has a great love of life and enjoys each moment."
This story shows that when a family vet, a surgeon and a unusually dedicated pet owner work together, have open communication and trust each other, tricky situations, including cancer, can have a good outcome.
As of this writing, 6 months after his 4th surgery, Puppy Magic is still doing great.
Phil Zeltzman, DVM, DACVS, CVJ, Dear Free Certified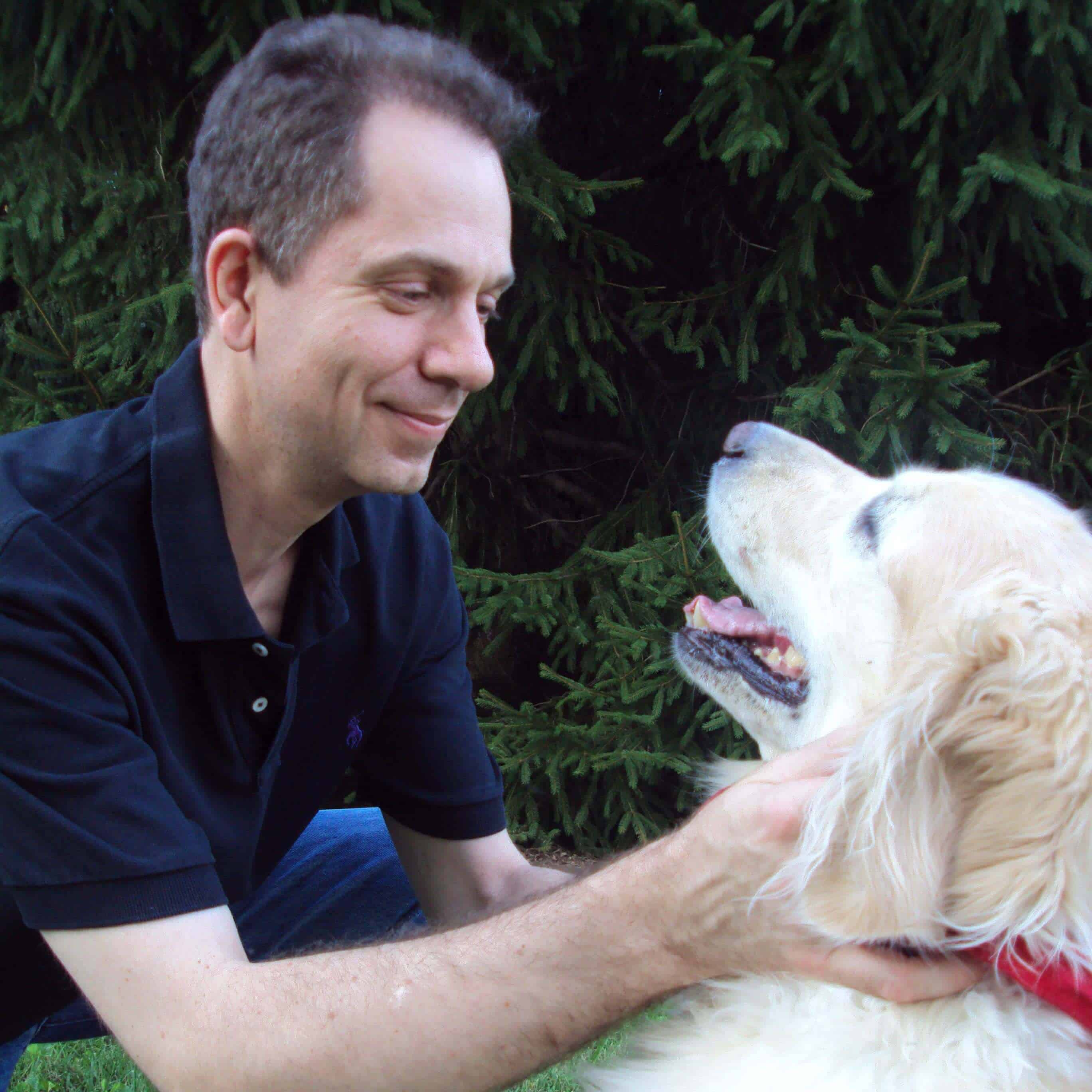 Dr. Phil Zeltzman is a traveling veterinary surgeon in Pennsylvania & New Jersey. An award-winning author, he loves to share his adventures in practice along with information about vet medicine and surgery that can really help your pets. Dr. Zeltzman specializes in orthopedic, neurologic, cancer, and soft tissue surgeries for dogs, cats, and small exotics. By working with local family vets, he offers the best surgical care, safest anesthesia, and utmost pain management to all his patients. Sign up to get an email when he updates his blog, and follow him on Facebook, too!