Dr. Phil Zeltzman's Blog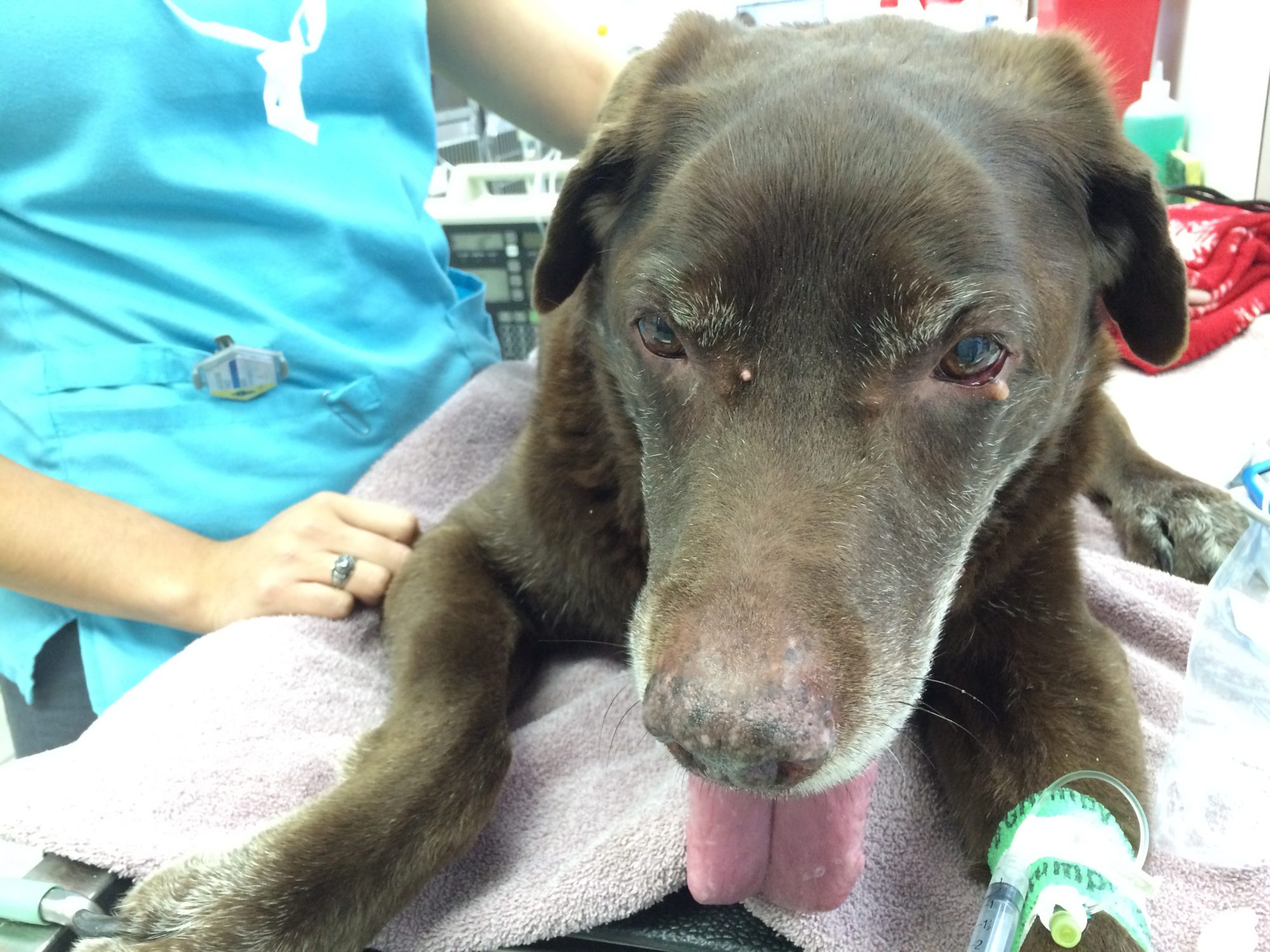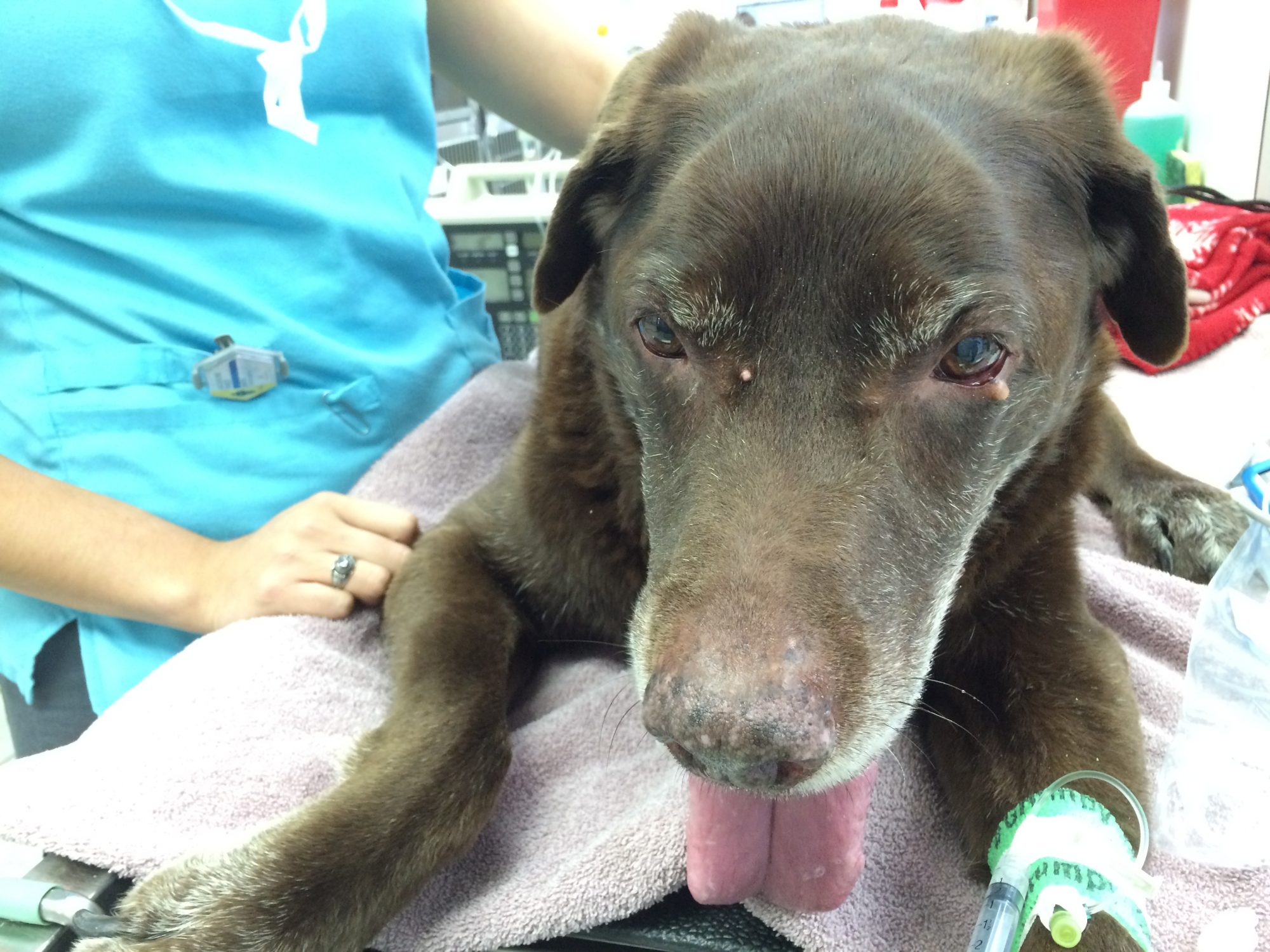 They say that a journey begins with a single step, but sometimes that step is into your car so you can drive five hours for a scheduled surgery!
Hershey's owner drove all the way from Jamestown, New York near Lake Erie so I could perform surgery at Barton Heights Veterinary Hospital in Pennsylvania. It was quite the road trip.
Hershey is an eleven-year-old Lab whose laryngeal paralysis made it difficult for him to breathe. A complicating factor is that he's diabetic. Hershey's vet was not sure that surgery was the best bet, but his owner loves Hershey and wasn't ready to give up on her best friend.
You can see a video of Hershey and his surgery below. He struggles to breathe before the surgery, but after we perform a "tie back" procedure there's a nice, wide opening. This lets oxygen get in. A tie back surgery uses nylon sutures to keep one side of the larynx open. Two hours after surgery, you can hear the difference! There's no more struggling and just nice quiet breathing.
You can also see that a small tumor on Hershey's eyelid was removed. That is a benign tumor called a chalazion, or an adenoma of a Meibomian gland.
Hershey spent a restful night at Barton Heights, and left the hospital for a five hour drive home!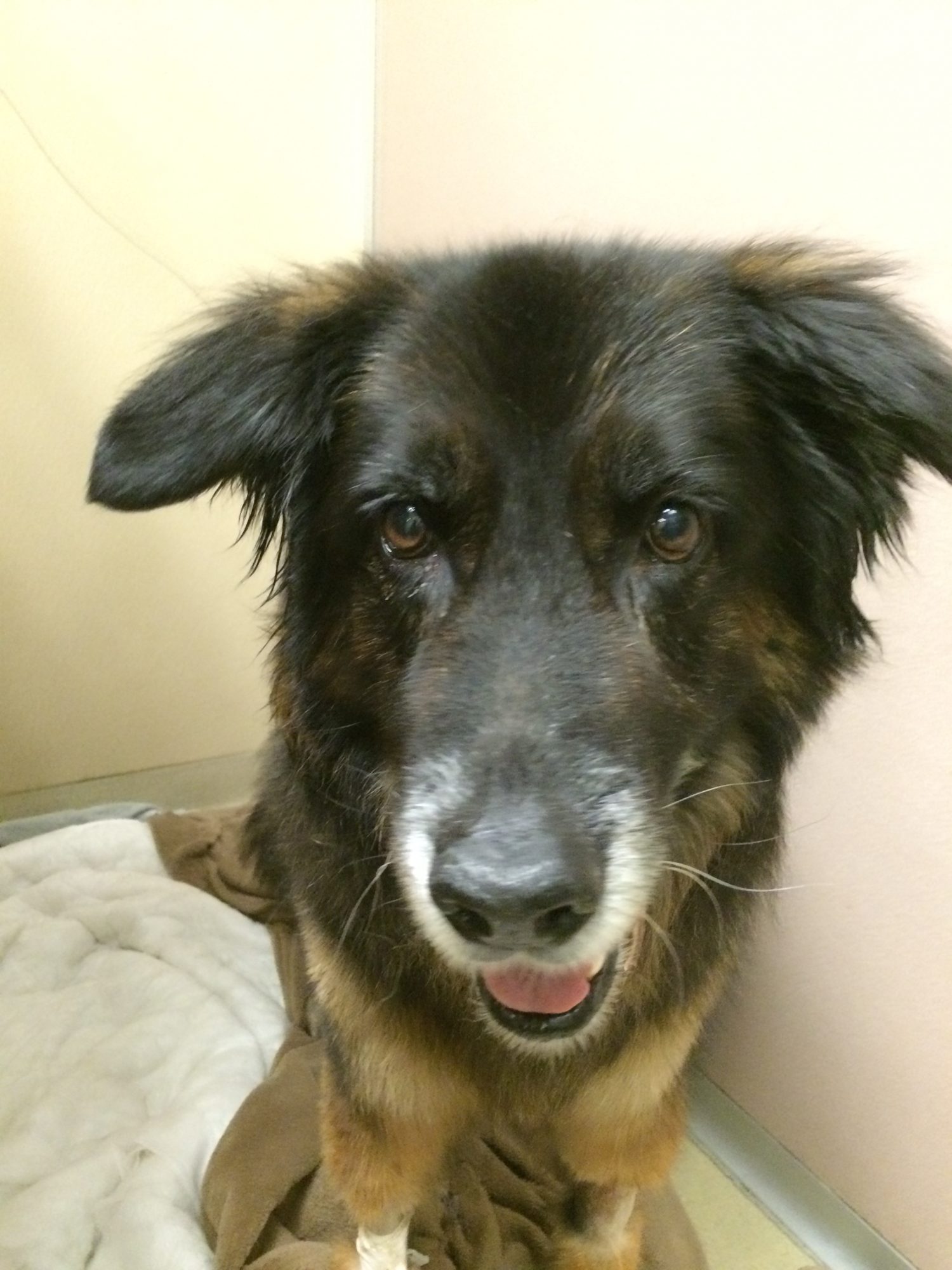 Yuengling, a 7-year-old German Shepherd, had swelling along the left side of his tongue. The mass was so large that Yuengling was having difficulty breathing.
This is called a ranula, or a mucocele. It's a large pocket of saliva often formed after trauma to a salivary gland. I performed surgery at Berks Animal Emergency & Referral Center and cut the pocket open and sutured the edges together.
But before I could close the incision, the thick, ropy saliva needed to be aspirated. You can see the mass and part of the surgery in the video below.
I hope all my clients, patients, and all you animal lovers have a safe and happy Halloween!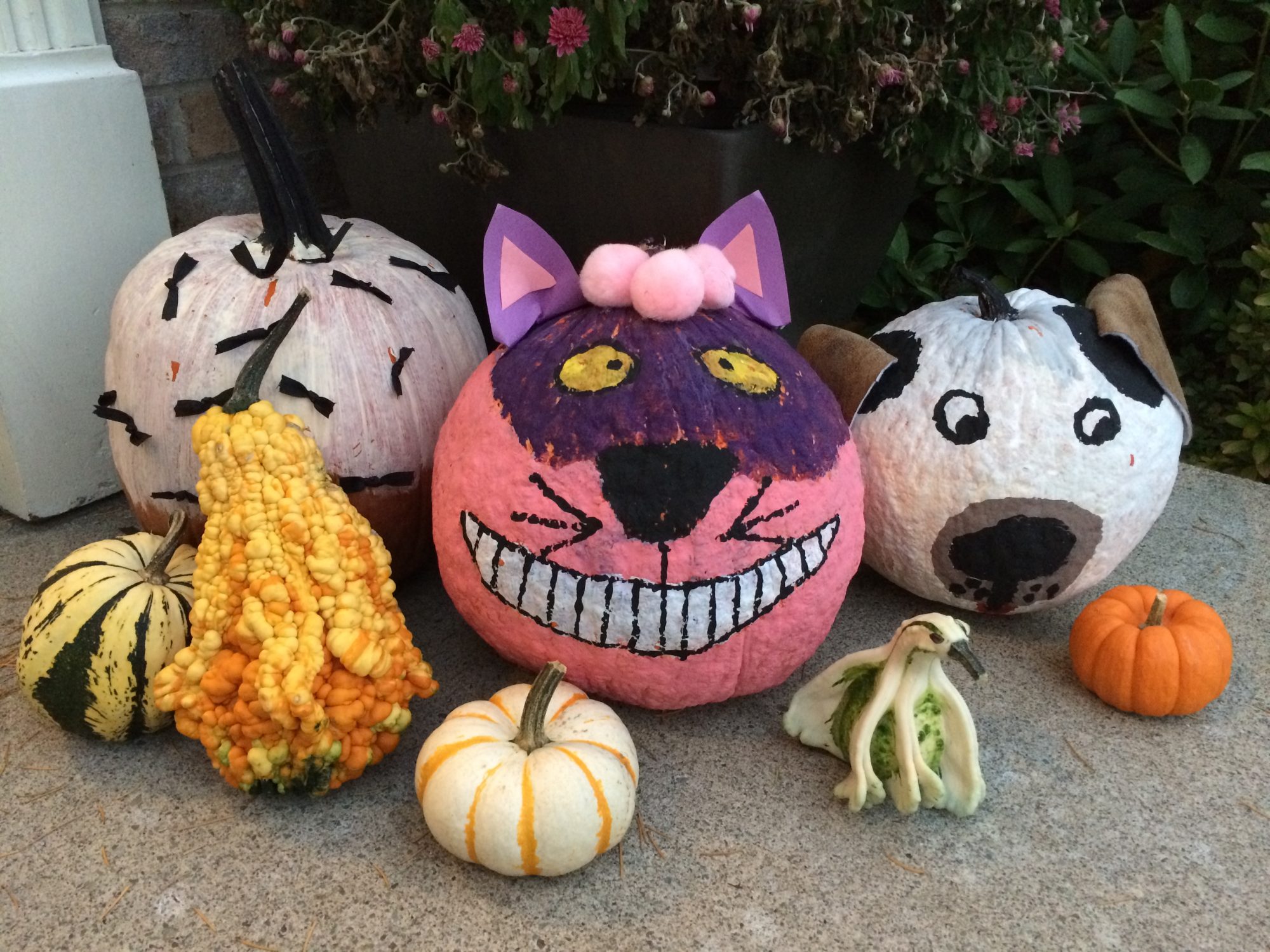 Have you ever had a a parrot for a pet – or even a pig?
Dr. Laurie Hess knows that our exotic or unusual pets are just as important to us as our cats and dogs.  She's board-certified by the American Board of Veterinary Practitioners in avian medicine, past president of the Association of Avian Veterinarians, and a member of both the Association of Exotic Mammal Veterinarians and the Association of Reptilian and Amphibian Veterinarians.
She's written a book that will bring the reader into her world, sharing stories of her patients (and the clients who come with them!) and reminding us that, whether they have fur, feathers, or scales, our pets provide us with endless happiness.
Unlikely Companions  will open a window into the practice of an exotic animal veterinarian, and would make a perfect gift for your animal-loving friends and family members.
Click here or on the image at the right to share the joy.
Save
Angel was rescued after she was found running on the side of the road. An approximately 8-year-old Doxie, this sweet girl needed all the help she could get.
She was suffering with two large mammary masses – one with open draining wounds.
Because there was a 50-50 chance the masses were cancerous, there was a risk of spreading to the lung. We took chest X-rays before surgery. It didn't show any spreading to the lungs, but it did show calcium deposits inside the tumors.
This surgery at Berks Animal Emergency & Referral Center was quite the challenge. Removing all the affected tissue required removal of the 2 masses and some healthy skin around it. In addition, in order to try to "get it all", some of the muscles of her belly (her abs) were removed. She was also spayed during the procedure. The skin stitches were so tight, I was concerned that they would pull through the skin. To try to decrease that risk, a few special sutures, called stent sutures, were placed along the long incision. One week after surgery, the incision looked great and the stents were removed.
Unfortunately, the biopsy of the masses came back as low-grade cancer.
The only way to virtually eliminate the risk of breast cancer is to spay your female dog (or cat) before her first heat cycle.
Dogs with mammary tumors still should be spayed. It's too late to prevent mammary tumors, but you can stop a life-threatening infection of the uterus called pyometra.
Angel is looking for a foster home or a furrever home to provide a comfortable place to recover and get the TLC she desperately deserves! Please contact Dachshund Rescue of Bucks County at www.doxierescue.com or (215) 736-3338 for more information.