Neurologic Surgery for Pets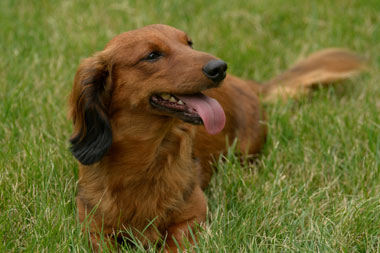 Neurologic surgery encompasses many procedures regarding various disorders of the brain, inner ear, spinal cord, and vertebrae, as well as diseases affecting muscles, nerves, and the peripheral nervous system.
Dr. Zeltzman commonly performs surgery of the neck and back. The majority of the procedures he performs involve dogs with slipped discs in the back. While the condition can affect any dog, the breed that suffers from it the most is the Dachshund. Slipped discs in the neck can also occur. Cats can occasionally suffer from slipped discs. If your pet is suffering from a slipped disc, surgery is often necessary. Without the procedure, the pet may become partially or completely paralyzed.
Other neurological procedures or tests Dr. Zeltzman can help with include:
Atlanto-axial (sub)luxation
"Bulging" disc (back and neck)
Cauda equina (L/S syndrome)
CSF tap (spinal tap)
Degenerative myelopathy
Discospondylitis
MRI
Myelogram
Spinal tap (CSF tap)
Spinal tumor
Vertebral fracture and/or dislocation (luxation)
Wobbler syndrome (cervical vertebral instability syndrome)
Muscle and nerve biopsies
Chiari-like malformation
Syringomyelia workup
For more information about the neurological surgeries performed by Dr. Zeltzman, please contact him.