Dr. Phil Zeltzman's Blog
Ace, a 6 month old Pit bull, was playing outside.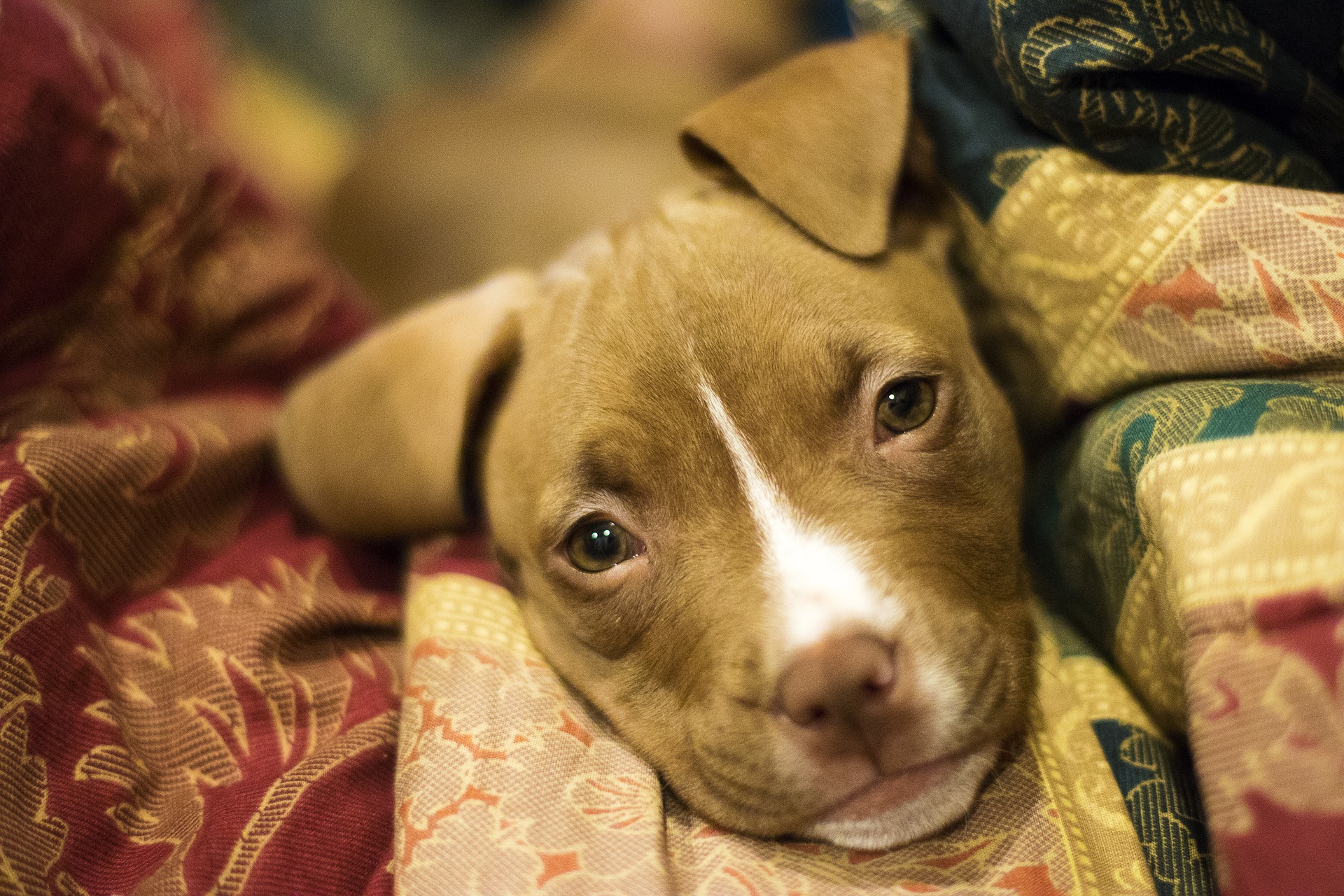 At one point, he jumped up, landed wrong and collapsed. He was painful and held a back leg up.
Ace's owners took him to the emergency clinic, where X-rays showed a fracture of the left shin bone, called a tibial tuberosity avulsion or tibial crest avulsion (compare the broken part to the right leg, which is normal).
This type of fracture only occurs in growing puppies because it happens through a growth plate. This area allows bones to grow longer. It's however a weaker area and makes it more likely to break after enough trauma.
I repaired the fracture with 3 stainless steel pins to reattach the fractured bone to the main part of the shinbone.
Ace stayed overnight and went home with a plastic cone, antibiotics and pain medications. He had to be confined strictly for 6 weeks. The owner was given instructions to do simple physical therapy exercises.
6 weeks later, X-rays showed nice healing of the bone and Ace continues to live a happy, playful life.
Phil Zeltzman, DVM, DACVS, CVJ, Fear Free Certified
Jules is a cute and incredibly sweet Corgi mix, who is understandably totally spoiled rotten by her owner (it just means Jules is much-loved)!
Sadly, she had a tibial crest avulsion, or broken shin bone, shortly after turning 4 months of age. Because the fracture was minimally displaced, we tried to skip surgery. Two weeks later, follow up X-rays showed that the fracture was significantly worse!
Jules was scheduled for surgery at Berks Animal Emergency & Referral Center in Shillington, Pennsylvania after the holidays. We were literally about to make an incision in the skin when I had a hunch. Something didn't feel right. I thought that we should repeat X-rays and know how the fracture was before jumping into surgery. We moved Jules from the OR to the X-ray room.
Amazingly, the fracture had healed enough on its own that I decided to abort surgery.
Jules' owner writes: "I am so very thankful to Dr. Zeltzman for helping out with my puppy Jules, who was scheduled for surgery this week. Before beginning surgery, he listened to his gut feeling and decided to re-X-ray her leg to make sure it hadn't improved with rest. Much to everyone's surprise, it had! Jules and I are both so very grateful that he did that rather than go directly into surgery. Thank you, Dr. Zeltzman!"
After a few weeks of rest, we'll start to increase Jules' activity progressively and she'll be in top shape in no time!