Dr. Phil Zeltzman's Blog
How walking your dog makes your life better
Do you struggle to maintain a healthy weight? What about your dog? There are serious health issues that result from being overweight, but walking with your pet can help both of you!
The good news is that even moderate lifestyle changes can significantly reduce the risk or severity of many diseases. And a gentle, low-impact activity like dog walking is one of the most enjoyable ways to start making these changes.
If you or your dog suffer from joint pain, walking will increase muscle strength around the joints, giving them extra support. Walking brings oxygen to your heart and muscles and increase circulation. Regular exercise can help lower your bad cholesterol and increase your good cholesterol, a one-two punch that lowers the build-up of plaque in your arteries and keeps your blood flowing smoothly.
Walking with your dog helps you mange your weight and reduces your risk of type 2 diabetes. Regular physical activity helps you fall asleep faster and deepens your sleep, which in turn reduces stress and boosts your energy levels.  Importantly, regular exercise bolsters your immune system, which safeguards against chronic and severe diseases.
Many of these benefits apply to your dog as well. With so much to gain in health and well-being for both you and your pet, it is well worth starting on a dog-walking program. Whatever the condition for you or your dog, walking can ease you both into a higher level of fitness and health.
Want more tips and info on the benefits of walking for both you and your pets? My book Walk a Hound Lose a Pound has everything you need to create a healthier lifestyle for you and your four-legged best friend!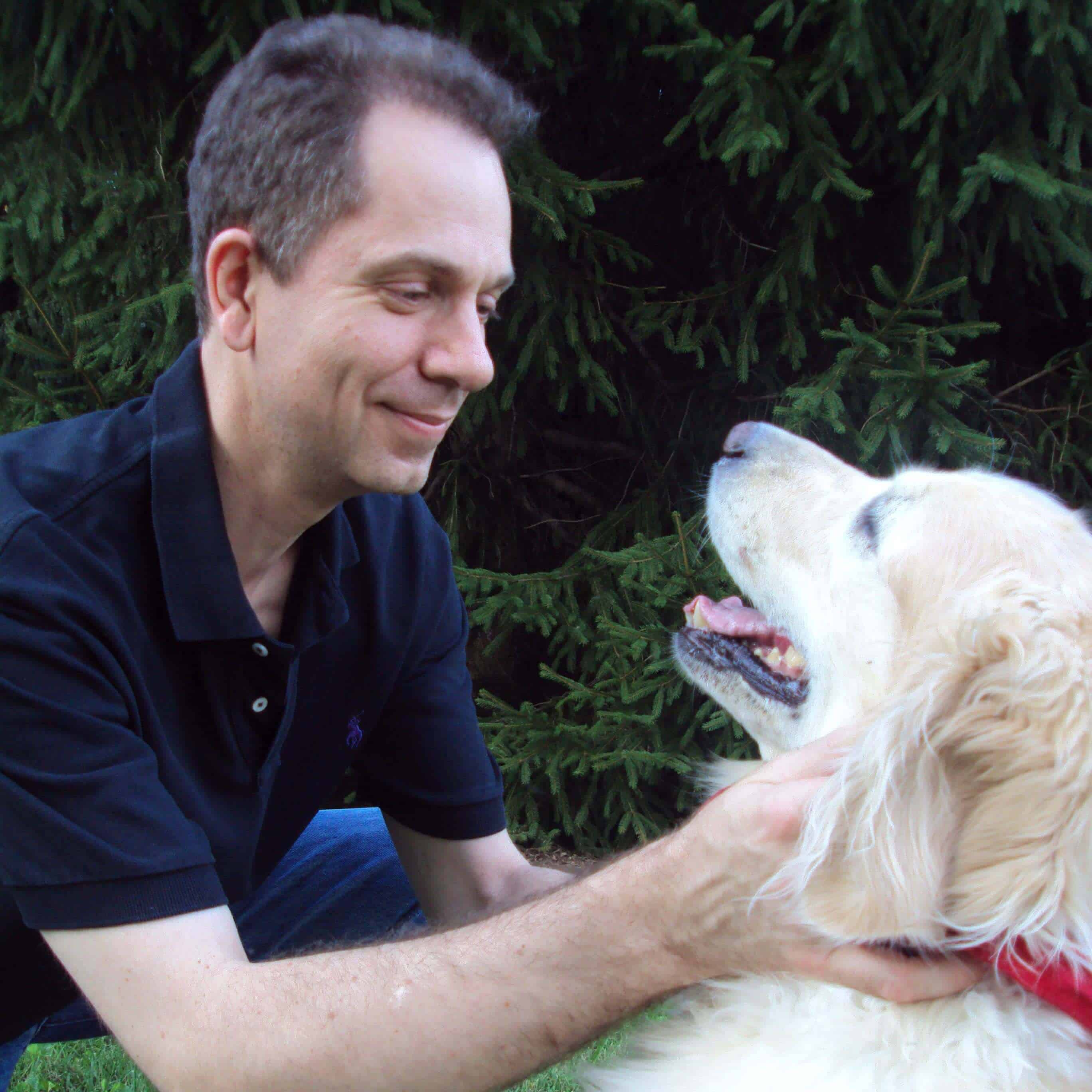 Dr. Phil Zeltzman is a traveling veterinary surgeon in Pennsylvania & New Jersey. An award-winning author, he loves to share his adventures in practice along with information about vet medicine and surgery that can really help your pets. Dr. Zeltzman specializes in orthopedic, neurologic, cancer, and soft tissue surgeries for dogs, cats, and small exotics. By working with local family vets, he offers the best surgical care, safest anesthesia, and utmost pain management to all his patients. Sign up to get an email when he updates his blog, and follow him on Facebook, too!