Dr. Phil Zeltzman's Blog
Eve, from suffocating to awesome through laryngeal paralysis
Eve's story is a bit unusual because her owner is the one who figured out her diagnosis!!!
Dr. Google led her to one of my blogs about laryngeal paralysis (or "lar par").
Her recently adopted dog Eve, a 10 year old Lab, "definitely checked all the boxes."
Eve's owner remembers: "She has always had the "old lady bark." As the warmer weather approached, she was panting a lot more. Her activity tolerance plummeted. She'd walk 2-5 miles when we first adopted her. But now she couldn't even do 0.5 mile in the warmer temperatures."
Her condition was really serious. "She was struggling when breathing, even just to go outside to potty. It was so hot and humid. Any little physical activity had her panting. Right before surgery, she came in stridorous and truly struggling. Her tongue was purplish. It really scared me."
After doing her research, she "knew that it was a degenerative condition, and Eve would eventually suffocate to death."
She continues: "I felt bad for her – a senior dog – going through surgery, but I was hopeful that she would feel better after recovery."
Laryngeal paralysis (or "lar par") is a serious and stressful condition where the larynx (or voice box) doesn't allow enough oxygen to flow into the lungs.
It mostly occurs in older and senior dogs, most commonly Labs over 10 years of age. It can also happen in young dogs, and other breeds.
We scheduled Eve for an exam under light sedation, followed by surgery if the diagnosis were confirmed.
Sure enough, the exam confirmed lar par.
The goal of surgery (a "tie back" procedure) is to open up the larynx with two permanent nylon sutures.
Anesthesia and surgery were uneventful.
When Eve woke up from anesthesia, her breathing was slow and quiet.
She went home on the same day.
Here is a step-by-step summary of her progress, as told by her owner.
As you read those, please remember that every patient is different, and the improvement in breathing may vary from patient to patient.
2 weeks postop: "Eve had her staples removed today and did very well in the car. Appetite is great. She clears her throat upon getting up from sleeping, and after taking a drink of water. She's tolerating being outside on the deck in the evenings, when it's cooler (she used to want to go back inside)."
3 weeks postop: "Eve is doing very well. She clears her throat at the usual times. She is more alert and silly since stopping the pain medication. It's going to be an interesting 5 weeks keeping her calm!!!"
4 weeks postop: "Eve is doing AMAZING!"
6 weeks postop: "Eve is acting like a puppy! So good to see."
8 weeks postop: "WE MADE IT!! Eve is doing awesome! She's like a puppy. Happy, alert and wanting to play.
After 2 months of rest and TLC, Eve could resume her Labrador life…
For once, I didn't take a video before and after surgery.
You can watch this short video as it is very similar to Eve's experience:
www.youtube.com/watch?v=fy7dWlAVqnM
What's the moral of the story?
Lar par is a very stressful condition, both for the dog and the owner. Surgery is the best option to open up the airway and allow more oxygen to get to the lungs. Thankfully, in the vast majority of patients, results are good and patients can resume a pretty normal life.
Eve's owner JP concludes: "Overall, our experience was phenomenal. Your instructions, genuine concern and willingness to be available with our worries was so great. Your nurse was also amazing. It was very comforting to know that you were only a call away."
Here is a short video of the amazing Eve at the end of a 10 minute walk, 2 months after surgery.

If you would like to learn how we can help your pet with safe surgery and anesthesia, contact us through www.DrPhilZeltzman.com

Phil Zeltzman, DVM, DACVS, CVJ, Fear Free Certified
www.DrPhilZeltzman.com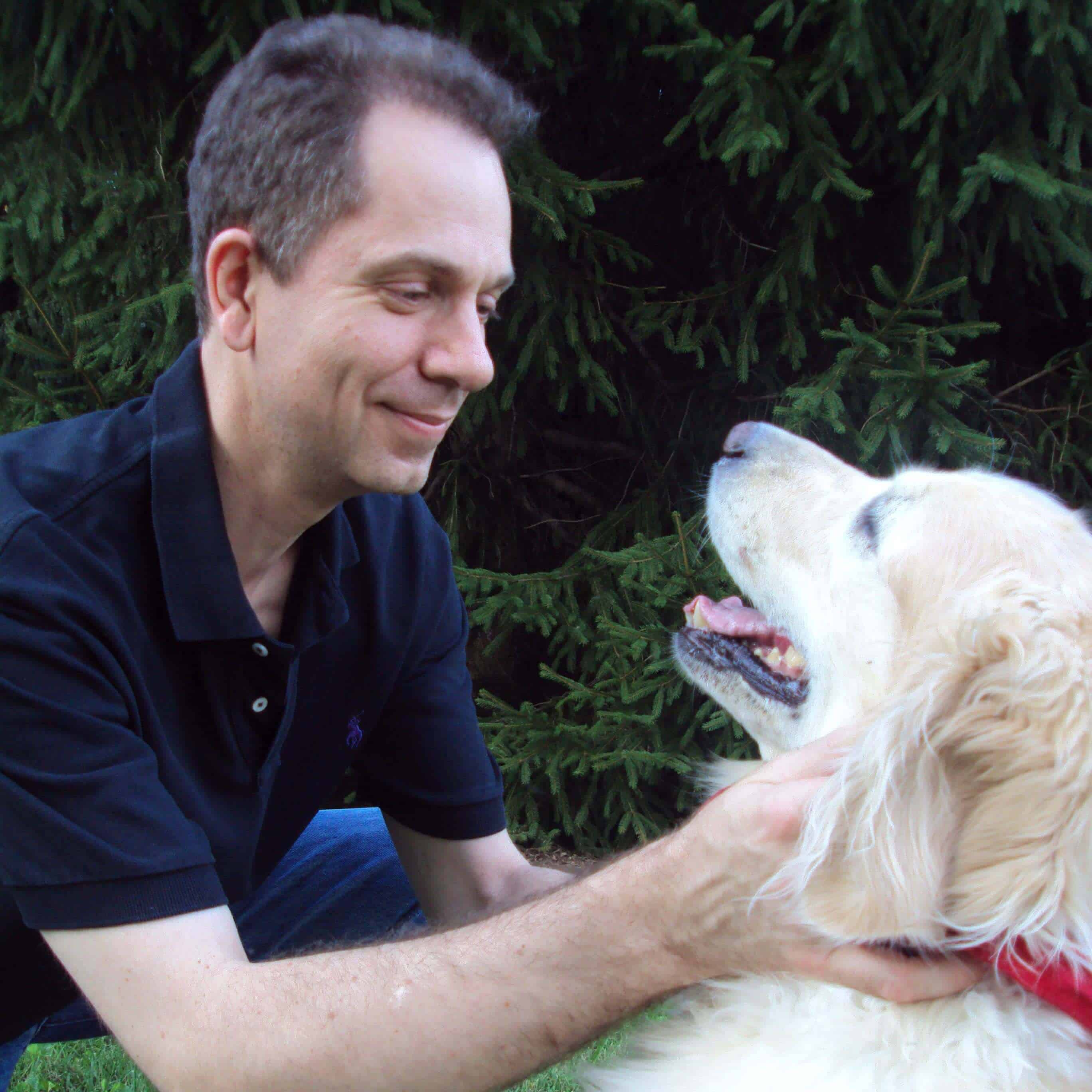 Dr. Phil Zeltzman is a traveling veterinary surgeon in Pennsylvania & New Jersey. An award-winning author, he loves to share his adventures in practice along with information about vet medicine and surgery that can really help your pets. Dr. Zeltzman specializes in orthopedic, neurologic, cancer, and soft tissue surgeries for dogs, cats, and small exotics. By working with local family vets, he offers the best surgical care, safest anesthesia, and utmost pain management to all his patients. Sign up to get an email when he updates his blog, and follow him on Facebook, too!