Dr. Phil Zeltzman's Blog
A great way to cope with losing a pet
Broadway, a sweet 4 year old Lab, had TPLO surgery to address a torn right ACL in February of 2016. Then another TPLO on his left knee in October 2016. Both times, he recovered well.
Then weird things started to happen: strange breathing, regurgitation (which is different from vomiting) and back leg weakness. Early signs of laryngeal paralysis and GOLPP (Geriatric Onset Laryngeal Paralysis Polyneuropathy) were suspected. Until things started to get worse. His quality of life deteriorated progressively.
After consulting with several specialists (in surgery and neurology), his incredibly loving and unusually dedicated owners reluctantly decided to humanely put him to sleep on May 25th, 2017.
Broadway's owner wrote:
"Words cannot begin to express the loss I feel in my hear and in our home. To the amazing staff at the Animal Therapy Center; our committed and compassionate staff at HanoverView Animal Hospital, and Broadway's devoted, caring and patient surgeon Dr. Phil Zeltzman; we are thankful and blessed that Broadway was cared for by each of you and extremely grateful for all of your help during this past year and most importantly during the last few months.
May he always know how very much he was, and remains, loved and that I would have gone to the ends of the earth if it meant he could have recovered and lived a long, healthy life. Until I see him again…."
The story could stop here.
So to cope with the grieving process, Broadway's owner had a brilliant idea you may want to remember when you're in a similar situation. She created a beautiful video collage to honor her best friend's life. It's long, but every picture exudes love, and the end is priceless. Grab a box of tissues before you click!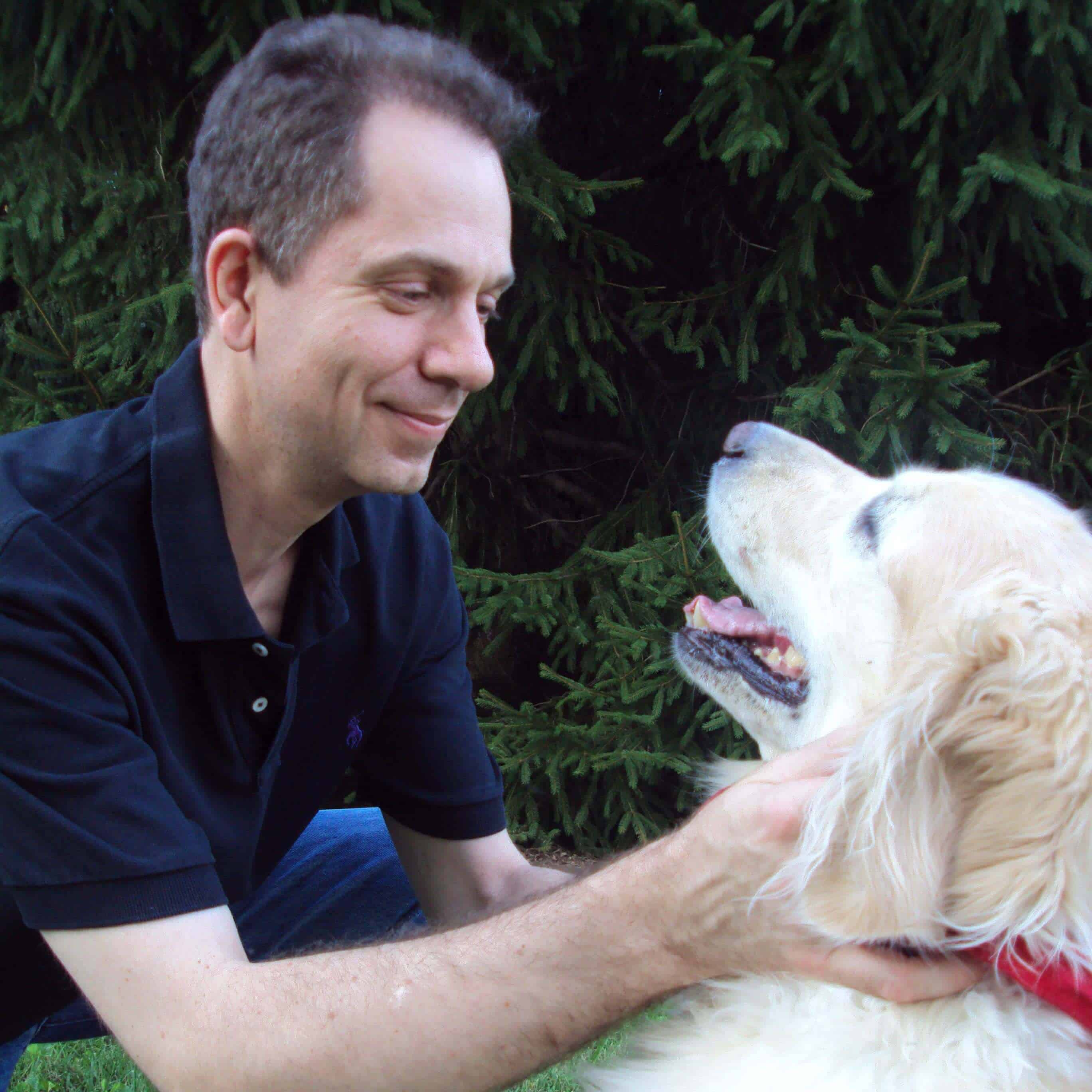 Dr. Phil Zeltzman is a traveling veterinary surgeon in Pennsylvania & New Jersey. An award-winning author, he loves to share his adventures in practice along with information about vet medicine and surgery that can really help your pets. Dr. Zeltzman specializes in orthopedic, neurologic, cancer, and soft tissue surgeries for dogs, cats, and small exotics. By working with local family vets, he offers the best surgical care, safest anesthesia, and utmost pain management to all his patients. Sign up to get an email when he updates his blog, and follow him on Facebook, too!