Dr. Phil Zeltzman's Blog
How to prevent bite wounds
Have you heard about the poor guy who was awarded $100 million yesterday after losing most of his left arm, most of his left leg, and his left ear, in an attack by a pack of dogs outside a Detroit home?
This week is "National Dog Bite Prevention Week." It's a time to learn how you can avoid getting bitten by a dog.
First, I also would like to share some tips about how to prevent your pet from getting bitten.

Avoiding dog bites in pets:
The information below is based on experience with many pets I've had to do surgery on after they've been attacked by another animal, and from tips provided by Susan Bulanda, an ethologist specializing in dog and cat behavior.
Be aware that an Invisible Fence® is designed to prevent your dog from leaving your yard.  But it certainly does not prevent other dogs and wild animals from coming onto your property.
Spaying and neutering may decrease aggressive behavior… at least in your dog.
Spaying and neutering decreases roaming, which certainly can lead to fights.
Don't leave your dog unattended outside.  Surely, it is much easier to open the door and let them do whatever they feel like.  Most of the time, nothing bad will happen.  But what if it does?  What if an aggressive dog shows up on your property and attacks your dog?
Certainly, don't leave your dog tied up outside.  Should your dog get attacked, there is absolutely no way to escape or defend him/herself if (s)he is tied up.
Keep your dog on a leash during walks, but be aware of your surroundings and realize that a dog can attack yours.
Do not approach an unfamiliar dog.
Vaccinate your dog for rabies (among other contagious diseases).  It may be required by law where you live anyway.
Dog fights also occur under the same roof, for example when food is involved.  If this is a recurring problem, you may need to feed your dogs in separate rooms.  A canine behavior consultant can help solve or at least decrease this problem.
If your dog is aggressive toward other pets, then it is your responsibility to consult with a behaviorist or a trainer.
A few facts about dog bites in people:
According to the AVMA (American Veterinary Medical Association):
Each year, more than 4.5 million people in the U.S. are bitten by dogs.
Almost 1 in 5 people bitten by dogs require medical attention.
Children are, by far, the most common victims of dog bites and are far more likely to be severely injured.
Most dog bites affecting young children occur during everyday activities and while interacting with familiar dogs.
Senior citizens are the second most common dog bite victims.
Avoiding dog bites in people:
The AVMA provides a list of when you should avoid petting a dog:
If the dog is not with its owner.
If the dog is with its owner but the owner does not give permission to pet the dog.
If the dog is on the other side of a fence, don't reach through or over a fence to pet the dog.
If a dog is sleeping or eating.
If a dog is sick or injured.
If a dog is resting with her puppies or seems very protective of her puppies and anxious about your presence.
If a dog is playing with a toy.
If the dog is a service dog. Service dogs are working animals and shouldn't be distracted while they are doing their jobs.
If the dog is growling or barking.
If the dog appears to be hiding or seeking time alone in its special place.
Bottom line: bite wounds are very common and can lead to very severe problems, for you or your pet. Please educate yourself and your family members, especially seniors and kids.
Until next time,
Phil Zeltzman, DVM, DACVS, CVJ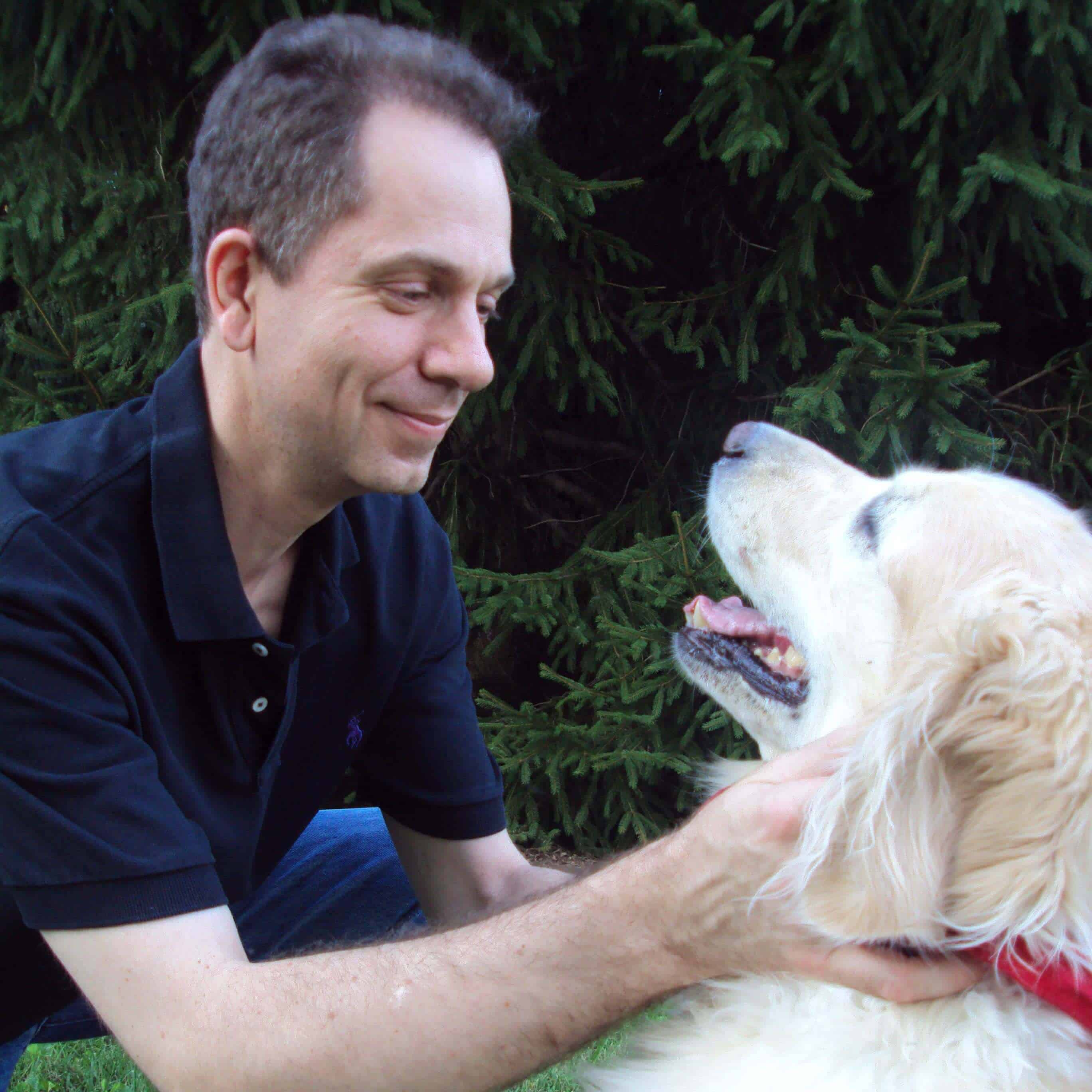 Dr. Phil Zeltzman is a traveling veterinary surgeon in Pennsylvania & New Jersey. An award-winning author, he loves to share his adventures in practice along with information about vet medicine and surgery that can really help your pets. Dr. Zeltzman specializes in orthopedic, neurologic, cancer, and soft tissue surgeries for dogs, cats, and small exotics. By working with local family vets, he offers the best surgical care, safest anesthesia, and utmost pain management to all his patients. Sign up to get an email when he updates his blog, and follow him on Facebook, too!