Dr. Phil Zeltzman's Blog
Khloe's story: shocking findings nobody expected
Khloe was a 2 month old adorable golden retriever puppy, with a soft look in her eyes.
When her owners purchased her, they thought they were bringing home a happy and healthy puppy.
But as soon as Khloe's family brought her home, they noticed that something was not right. She was not playful. She was quiet and reserved.
What they saw was a terrified, sick, and painful puppy.
An owner's touch is supposed to comfort a small puppy. But how can that be when the smallest contact causes severe pain?
In a matter of 3 days, Khloe began having fits of screaming and jaw chattering. The smallest touch anywhere on her body caused her terrible pain. Her front legs were weak.
Khloe's case was perplexing. Figuring out where the pain was coming from was almost impossible. It seemed that her whole body was affected.
The owner had noticed a small scratch on the skin of the head, sustained after a brief fight between Khloe and their other dog.  It didn't look like much and was already healing.
To help with the pain, I placed her on pain medications, and created a neck brace for her. It was difficult to tell, but it seemed that her pain might be stemming from her neck or her head.
Once Khloe was stable, she was transported to get an MRI of her head and neck.
When the MRI report arrived, we were shocked.
Khloe had several skull fractures, with severe changes in her brain, including encephalitis (irritation of the brain) and too much fluid. It was suspected to be due to an infection, most likely caused by the dog bite.
In addition, a brain abscess was suspected.
She had a mild displacement (hernia) of the back of her brain, called the cerebellum. And she had a severe syringomyelia extending caudally to the 8th thoracic vertebra (ie the middle of the chest).
Syringomyelia is a condition that is due to fluid-filled cavities in the spinal cord, usually in the neck. This disease is most often found in Cavalier King Charles Spaniels.
So what we suspected was that a brief fight was in fact violent enough that it caused skulls fractures, and in turn a serious infection of the brain.
Based on these findings, Khloe was immediately started on medications. Two antibiotics were chosen to treat the infection. Two pain killers were also prescribed. One of them is called gabapentin, which is often used to control syringomyelia.
Three weeks later, Khloe was doing great and was finally behaving like a 3 month old puppy should!
It is difficult to tell at this point whether the syringomyelia will be a life-long issue or not. For now, Khloe's owners are taking it one day at a time. They are thrilled that their pup has beaten the odds.
Phil Zeltzman, DVM, DACVS, CVJ, Fear Free Certified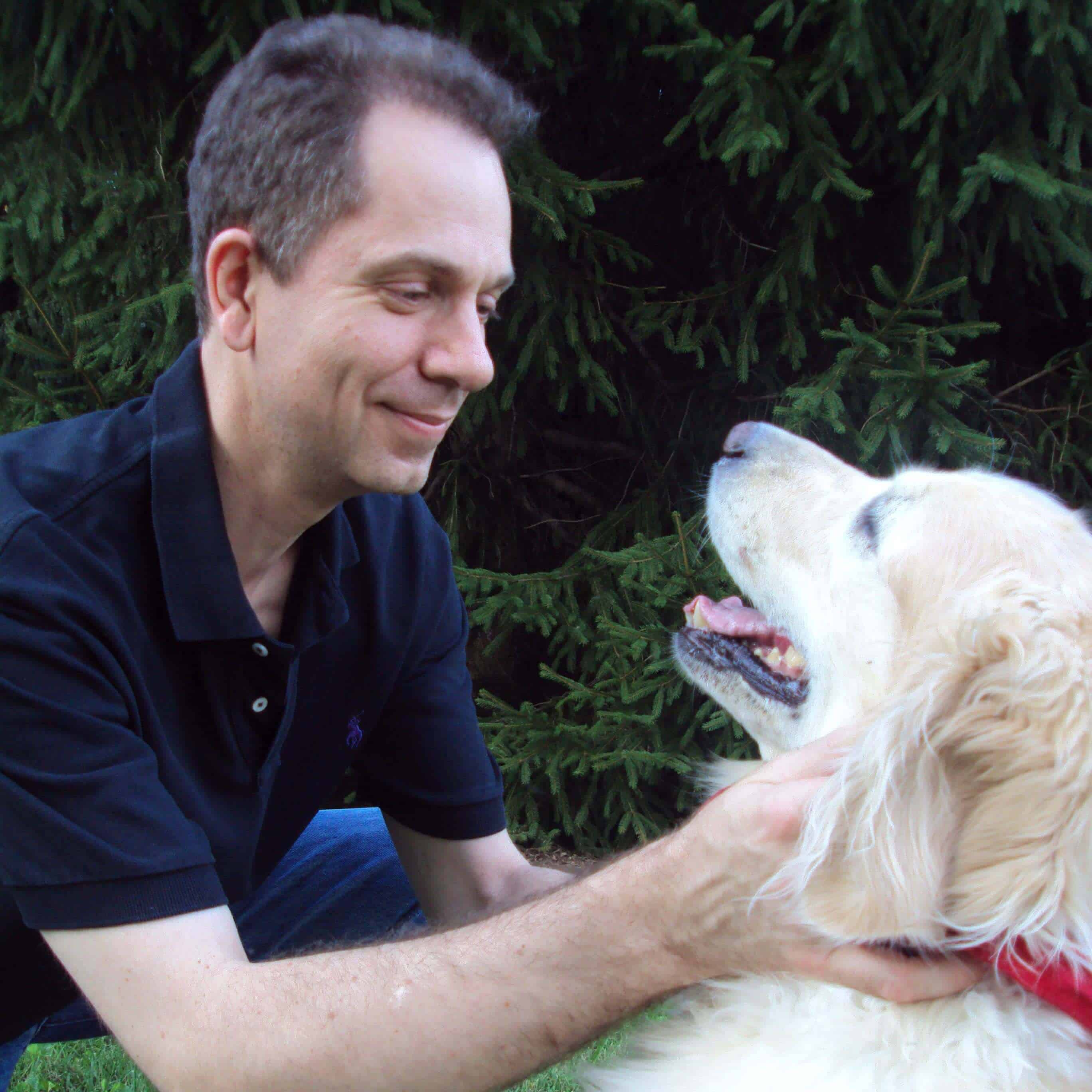 Dr. Phil Zeltzman is a traveling veterinary surgeon in Pennsylvania & New Jersey. An award-winning author, he loves to share his adventures in practice along with information about vet medicine and surgery that can really help your pets. Dr. Zeltzman specializes in orthopedic, neurologic, cancer, and soft tissue surgeries for dogs, cats, and small exotics. By working with local family vets, he offers the best surgical care, safest anesthesia, and utmost pain management to all his patients. Sign up to get an email when he updates his blog, and follow him on Facebook, too!