Dr. Phil Zeltzman's Blog
Achilles was all broken after he got hit by a car…
Achilles, a 4 year old, 10 pound Yorkie, was hit by a car. His pelvis was broken in multiple places. The main issues were a fracture of the ileum (the bone in the front of the pelvis – red arrows) and a Sacro-Iliac luxation (aka SI luxation – blue arrows).
An SI luxation is a dislocation between the pelvis and the spine. Both injuries needed to be repaired surgically. There were several other fractures in the pelvis, which did not need surgery. In addition, there were multiple soft tissue injuries, meaning mostly damage to the muscles around the pelvis.
I was called to put Achilles back together at the Animal Clinic of Morris Plains in NJ.
The fracture was repaired with a metal plate and 6 screws. The dislocation was repaired with 1 pin and 1 screw (see postop X-ray).
After surgery, Achilles will need to rest very strictly for 2 months. This will allow all of the fractures, repaired and unrepaired, to heal nicely.
This is sadly a common story. Dogs often jump out of a car, run out of a yard, chase cars, follow their instincts (often due to hormones) etc. In the end, the car always wins. Please keep your cats and dogs safe. A leash is the easiest way to avoid many problems.
Phil Zeltzman, DVM, DACVS, CVJ, Fear Free Certified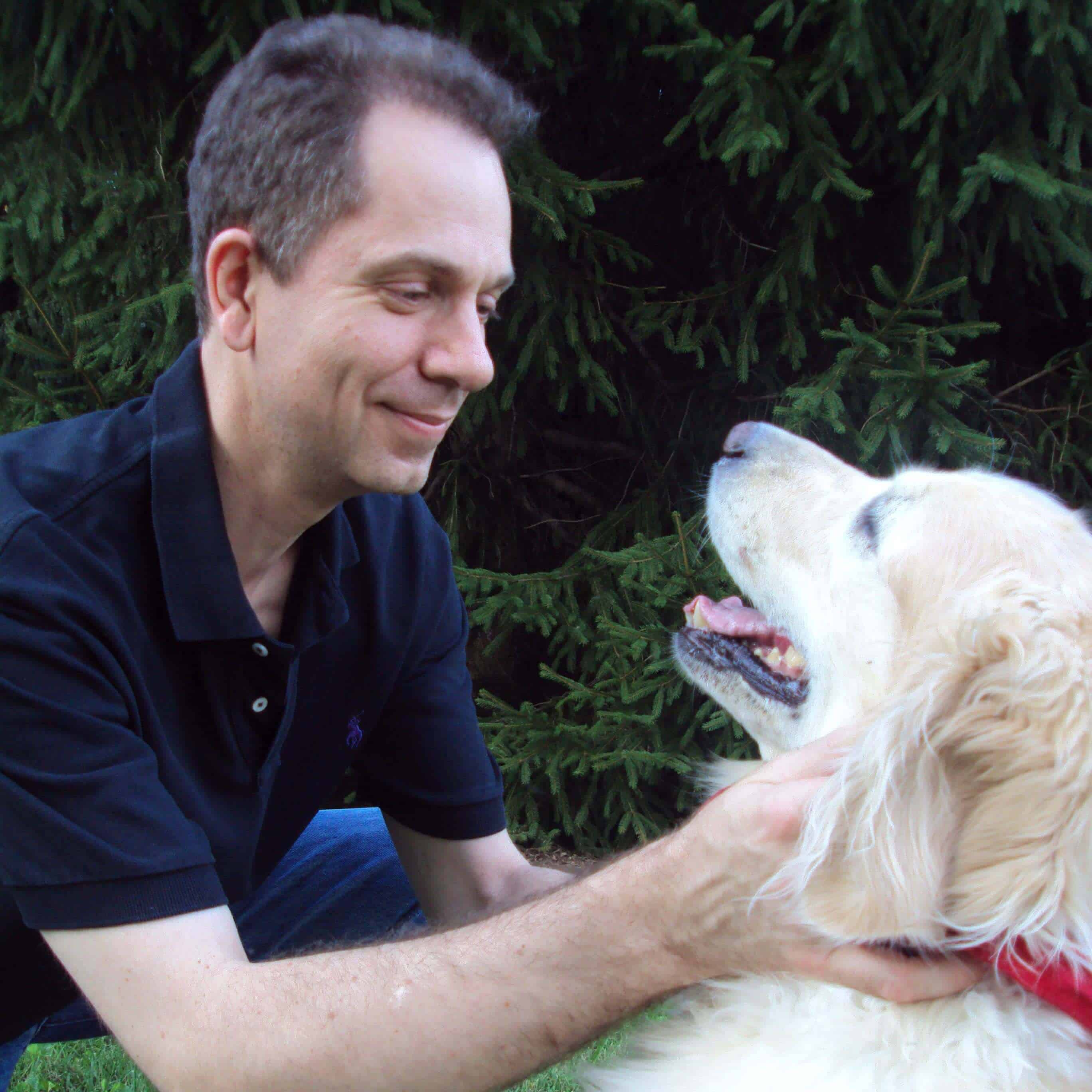 Dr. Phil Zeltzman is a traveling veterinary surgeon in Pennsylvania & New Jersey. An award-winning author, he loves to share his adventures in practice along with information about vet medicine and surgery that can really help your pets. Dr. Zeltzman specializes in orthopedic, neurologic, cancer, and soft tissue surgeries for dogs, cats, and small exotics. By working with local family vets, he offers the best surgical care, safest anesthesia, and utmost pain management to all his patients. Sign up to get an email when he updates his blog, and follow him on Facebook, too!