Dr. Phil Zeltzman's Blog
Luna, a happy ending despite an agonizing decision to amputate
Luna, an 11 year old shepherd mix, had a large mass (larger than a golf ball) between her toes in the left front leg.
WARNING – WHAT FOLLOWS IS GRAPHIC – YOU HAVE BEEN WARNED.
Actually, the mass got much smaller suddenly, after she literally chewed up half of it. That left a large open wound, which got infected, and caused a horrible smell.
Luna was limping because of the severe pain this mass caused.
Her family vet did a needle test ("fine needle aspirate"), which came back normal or as we say "inconclusive". So there was nothing to worry about right? It was likely a benign mass after all.
Amputation was mentioned, but Luna's loving owner could not accept the idea. She thought it was a horrible idea and Luna would be miserable. She found me through my website, reached out to me, and we had a little heart to heart. I explained my concern that this was not a benign mass at all, and that amputation was the only reasonable option.
After agonizing over this difficult decision, Luna's owner eventually agreed to do the right thing for her beloved dog and scheduled the amputation.
But first, we needed to take chest X-rays, because the cancer I suspected typically spreads quickly to the lungs. Fortunately, no spreading was visible at that point.
We performed the amputation (let's call it day 1) and surgery went smoothly. Luna went home that night – walking. Below is a summary of what happened after surgery, to give you a feel for the emotional roller-coaster Luna's owner went through.
Day 1: surgery was performed. Luna went home and had a rough first night. Of course, Luna's owner questioned her decision.
Day 2: I recommended adding a third pain medication.
Day 3: One of my nurses called to check in. Luna felt much better already.
Day 5: Luna's owner wrote: "Hi Dr. Zeltzman, she seems to be doing great so far. She's acting more like herself each day. She's just sad she can't get on the couch or bed."
Day 6: The biopsy results came back. The news was not good. As expected, the mass was indeed cancerous. It's called malignant melanoma.
In spite of the bad news, Luna's owner was relieved that her dog was finally out of pain. She wrote: "Thanks again. We can't thank you enough for the amazing work you did to her!"
Day 28: Four weeks after surgery, Luna's owner wrote: "Hi Dr Zeltzman. Just wanted to thank you again for the wonderful care you gave to Luna. She is doing wonderful and living a happy pain free life. I wanted to share a picture of her because she looks so beautiful and happy!"
So what is the purpose of this blog? I'm not sharing this story to brag. And I am not here to try to convince you that amputation is a wonderful thing and a walk in the park (no pun intended) .
What I would like pet lovers to believe is that when we recommend sacrificing a leg, it's never for fun. It's always to help a cat or a dog feel better, once the source of the pain is removed.
The biggest obstacle is most often in the pet owner's mind. They are often terrified that amputation is cruel. I suspect that, subconsciously, they think of themselves as an amputee, walking on one leg. Well, remember, pets walk on 3 legs after amputation and they adapt very well. And typically, they start walking a few hours after surgery!
Pets don't even know they're missing a leg, all they know if that they don't feel the pain anymore.
In Luna's owner's own words: "She is doing wonderful and living a happy pain free life."
Phil Zeltzman, DVM, DACVS, CVJ, Fear Free Certified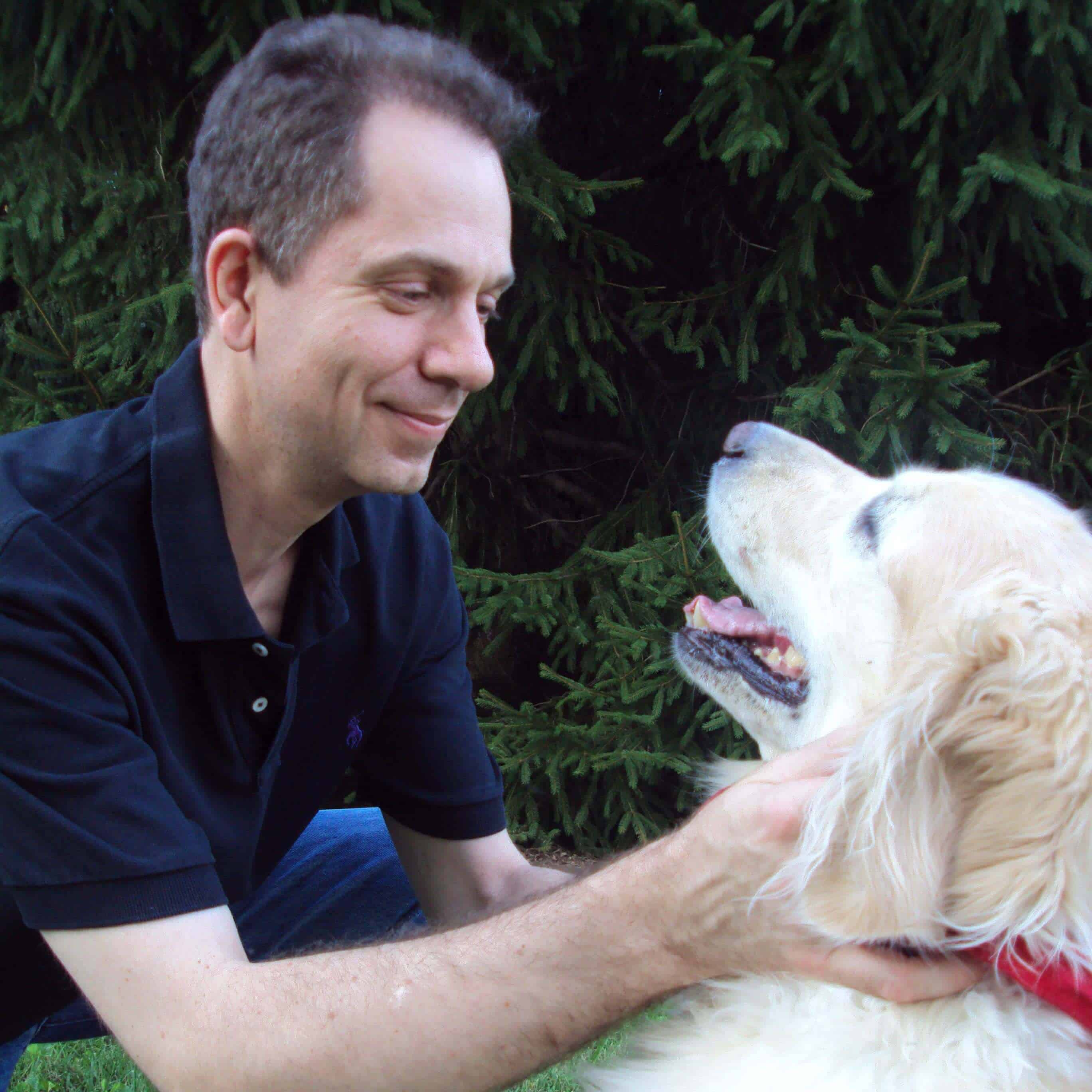 Dr. Phil Zeltzman is a traveling veterinary surgeon in Pennsylvania & New Jersey. An award-winning author, he loves to share his adventures in practice along with information about vet medicine and surgery that can really help your pets. Dr. Zeltzman specializes in orthopedic, neurologic, cancer, and soft tissue surgeries for dogs, cats, and small exotics. By working with local family vets, he offers the best surgical care, safest anesthesia, and utmost pain management to all his patients. Sign up to get an email when he updates his blog, and follow him on Facebook, too!