Dr. Phil Zeltzman's Blog
How I got a chance to fix a baby coyote!
I recently had the unique opportunity to fix a 2 month old coyote baby!
One of my referral clinics is heavily involved in wildlife rehab.
Mama coyote had been hit and killed by a car.
Her two orphans were eventually found.
One pup, promptly named Lukas, had sustained a fracture of the right humerus, the bone in the arm, which required surgery.
Preop blood work showed that he was healthy enough to undergo anesthesia.
There were 3 main risks to be aware of:
. Surgery is challenging because of puppies' bones are soft, so they don't hold screws very well.
. Pediatric patients who undergo anesthesia are at risk for hypoglycemia (low blood sugar), hypothermia (low temperature) and hypotension (low blood pressure).
. It's much tougher to rehab a wild animal than a tamed house pet.
Fully understanding the risks, we put baby Lukas under anesthesia.
What we couldn't know before doing surgery, since scar tissue is not visible on X-rays, is how old the fracture was. It turns out that it had been a while. And that makes sense: by the time the terrified pup was found, rescued, assessed, transferred to the vet clinic, and then transferred to my care, it had been many days.
Another proof that the fracture was old is that his range of motion was very poor, even under full anesthesia (my exam notes said "Poor range of motion preop: cannot flex elbow beyond 45 degrees").
My surgery report said "TONS of scar tissue… very difficult to recognize the anatomy of the bone."
So we did what we could: stabilize the fracture the best we could, since lining up the bone was not possible. The result is not pretty on X-rays, but functional…
A stainless steel plate and 8 screws were placed.
Fortunately, Lukas recovered smoothly from anesthesia.
Despite the above challenges, the benefit of being young is that bones heal very quickly.
The next challenge was to allow Lukas to heal, confined in a small area, fed a healthy diet, while doing physical therapy so his elbow wouldn't get too stiff.
All of that, while handling him as little as possible. It is very detrimental to overhandle wildlife, especially pediatrics, due to the risk of human imprinting.
Imprinting refers to a critical time in young animals when they form attachments and develop their identity. So they need to "imprint" onto their mother, or their siblings, or their buddies, not humans.
To avoid this risk, Lukas was eventually transferred to a rescue association.
Once fully healed based on 6 week X-rays, Lukas was reunited with his brother. They were kept at the rescue until they were 6 months old. Then they were released together, to live their coyote lives…
Phil Zeltzman, DVM, DACVS, CVJ, Fear Free Certified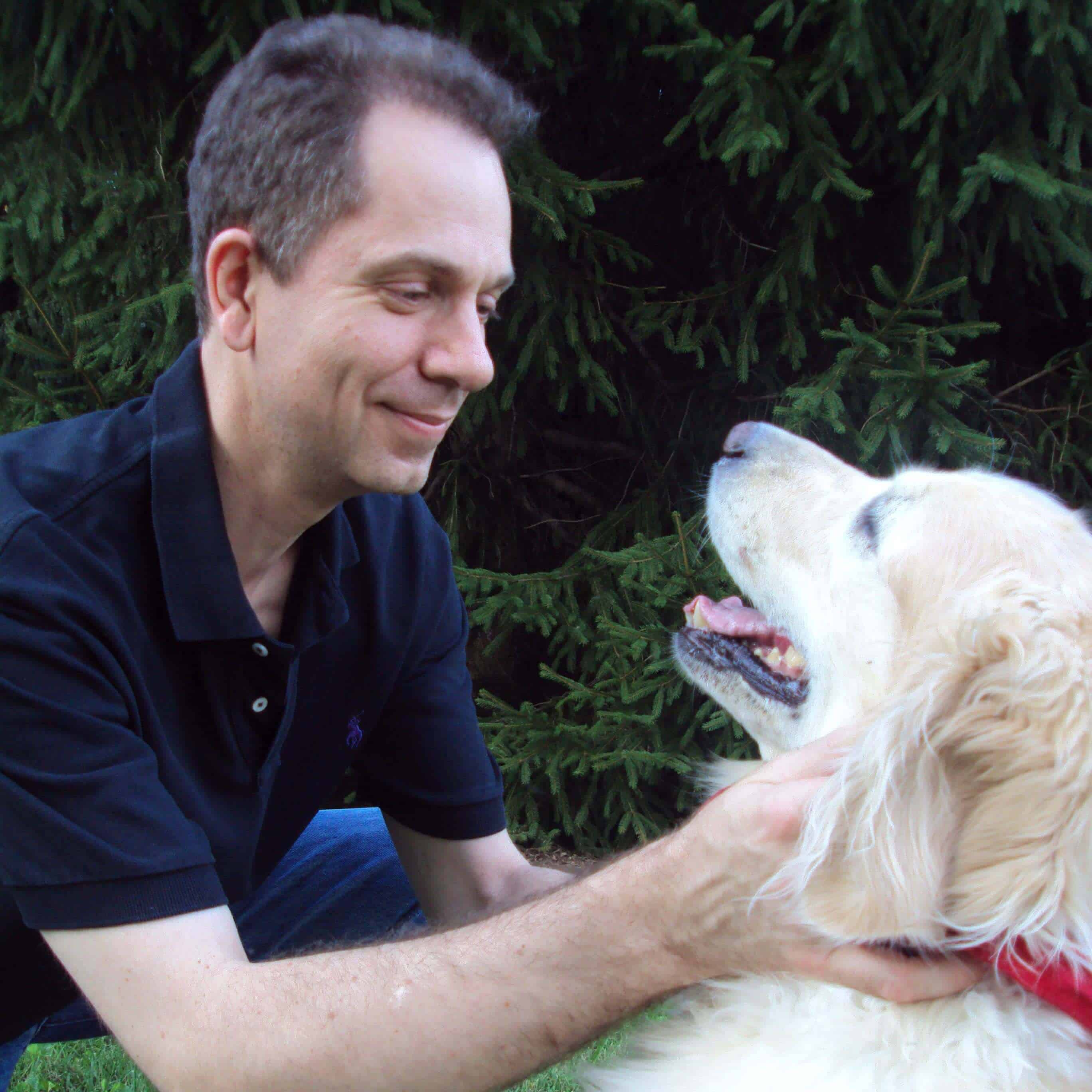 Dr. Phil Zeltzman is a traveling veterinary surgeon in Pennsylvania & New Jersey. An award-winning author, he loves to share his adventures in practice along with information about vet medicine and surgery that can really help your pets. Dr. Zeltzman specializes in orthopedic, neurologic, cancer, and soft tissue surgeries for dogs, cats, and small exotics. By working with local family vets, he offers the best surgical care, safest anesthesia, and utmost pain management to all his patients. Sign up to get an email when he updates his blog, and follow him on Facebook, too!