Dr. Phil Zeltzman's Blog
Major, a cute 3 month old German shepherd, suffered severe injuries after he was attacked by a much bigger dog.
He was rushed to the local emergency clinic, where he was treated for his injuries. He had a large amount of swelling on the top of his head, which raised suspicion that he may have significant injuries to his skull.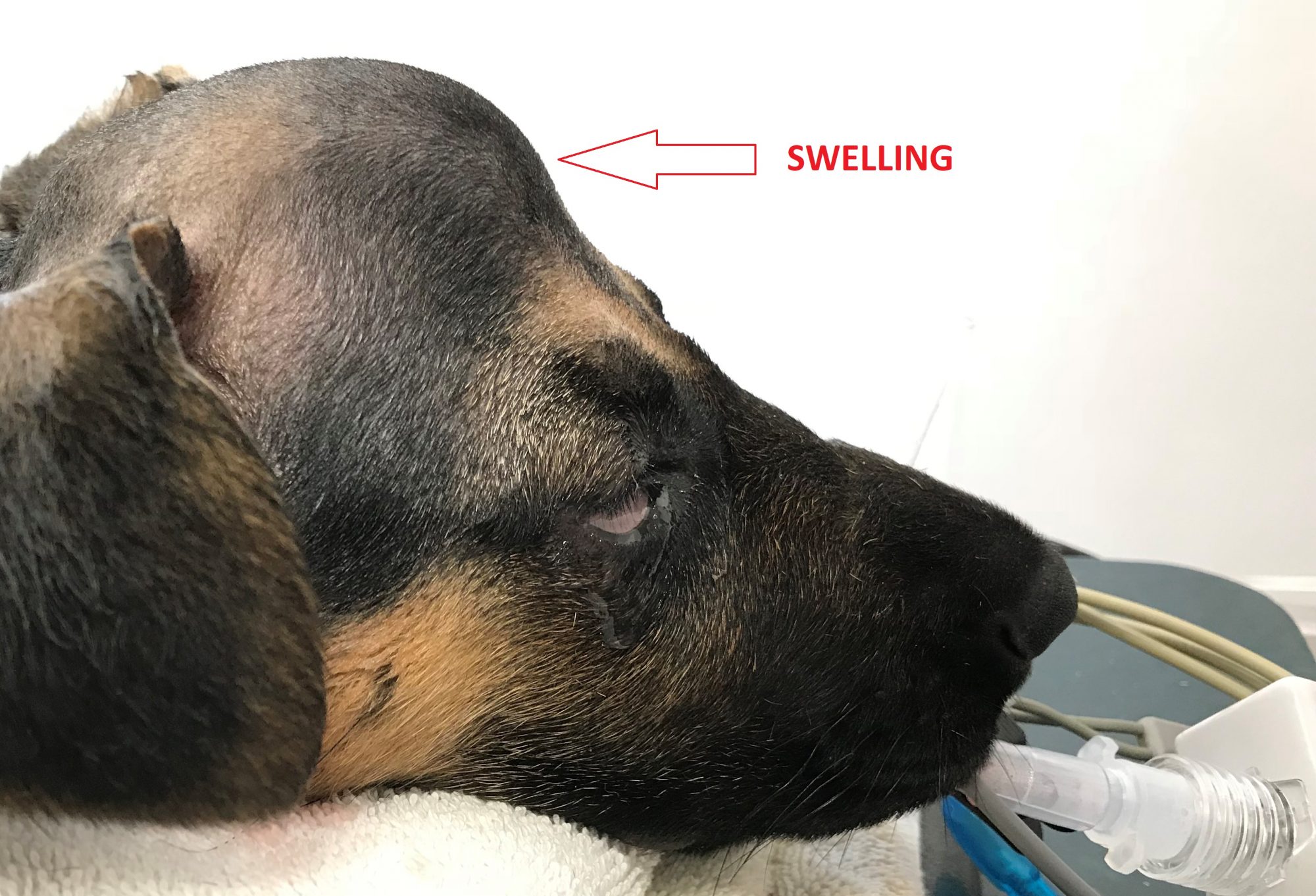 X-rays confirmed that Major had multiple fractures in his skull. He also seemed to be blind, so brain trauma was suspected.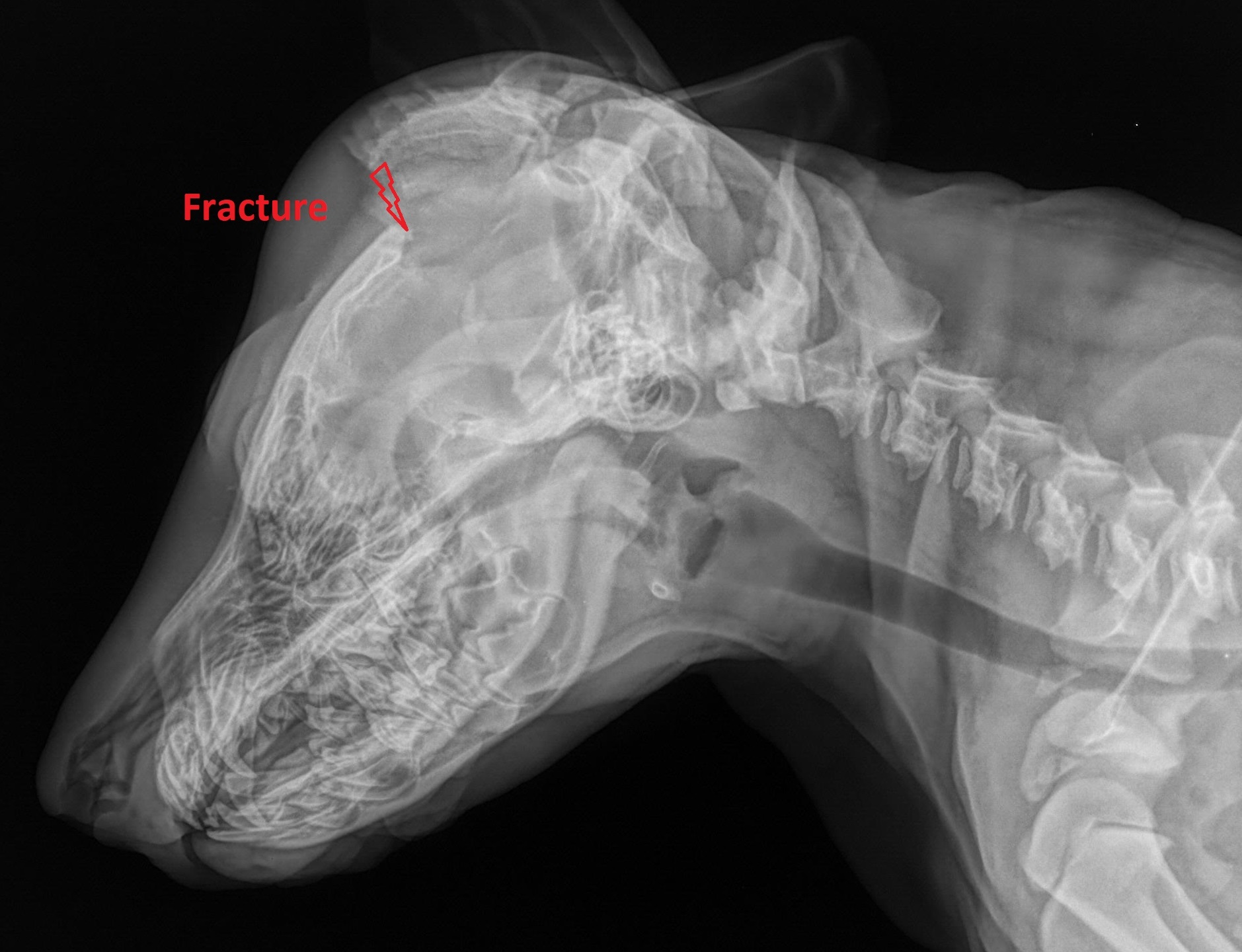 The emergency doctor called me to see if I would be willing to perform surgery to put this puppy back together. I told him that because of the amount of swelling and trauma, surgery would have to wait a few days for the swelling to decrease. I did not feel that I could successfully do surgery without causing additional injury with that much swelling.
A few days went by, Major was a much happier camper. It was unclear whether he could see, but he still reacted like a puppy when you walked up to his cage.
X-rays were repeated 5 days after the injury. They revealed that the swelling around the skull fracture had gone down, even though he still had a large lump on the top of his head. At that point, we decided to go ahead with surgery to repair the fracture.
Major was placed under general anesthesia and prepped for surgery. Anesthesia for brain surgery is risky. In order to decrease swelling of the brain itself, the anesthesia nurse had to keep his CO2 as low as reasonable throughout surgery.
After the skin incision, we confirmed that the massive swelling was a giant blood clot. I decided not to share those pictures… they are a bit too graphic…
After we cleaned out the giant blood clot, the fractures became visible. Of all the broken pieces, two main ones needed to be repaired. The tiny pieces had to be sacrificed.
With great care, in order not to damage the brain, holes were drilled in the skull and the fractured pieces. Suture (rather than metal wire) was used to secure the fragments in place. Over time, the suture material will be absorbed by the body.
WARNING – THE NEXT PICTURE IS GRAPHIC !!!
After surgery, the swelling was dramatically less (see the before and after pictures below).
Major recovered smoothly after surgery, and surprisingly he was able to go home the very next day!
After one month, skull X-rays looked good enough that it was time to allow Major to progressively increase his activity (see the before and after X-rays below).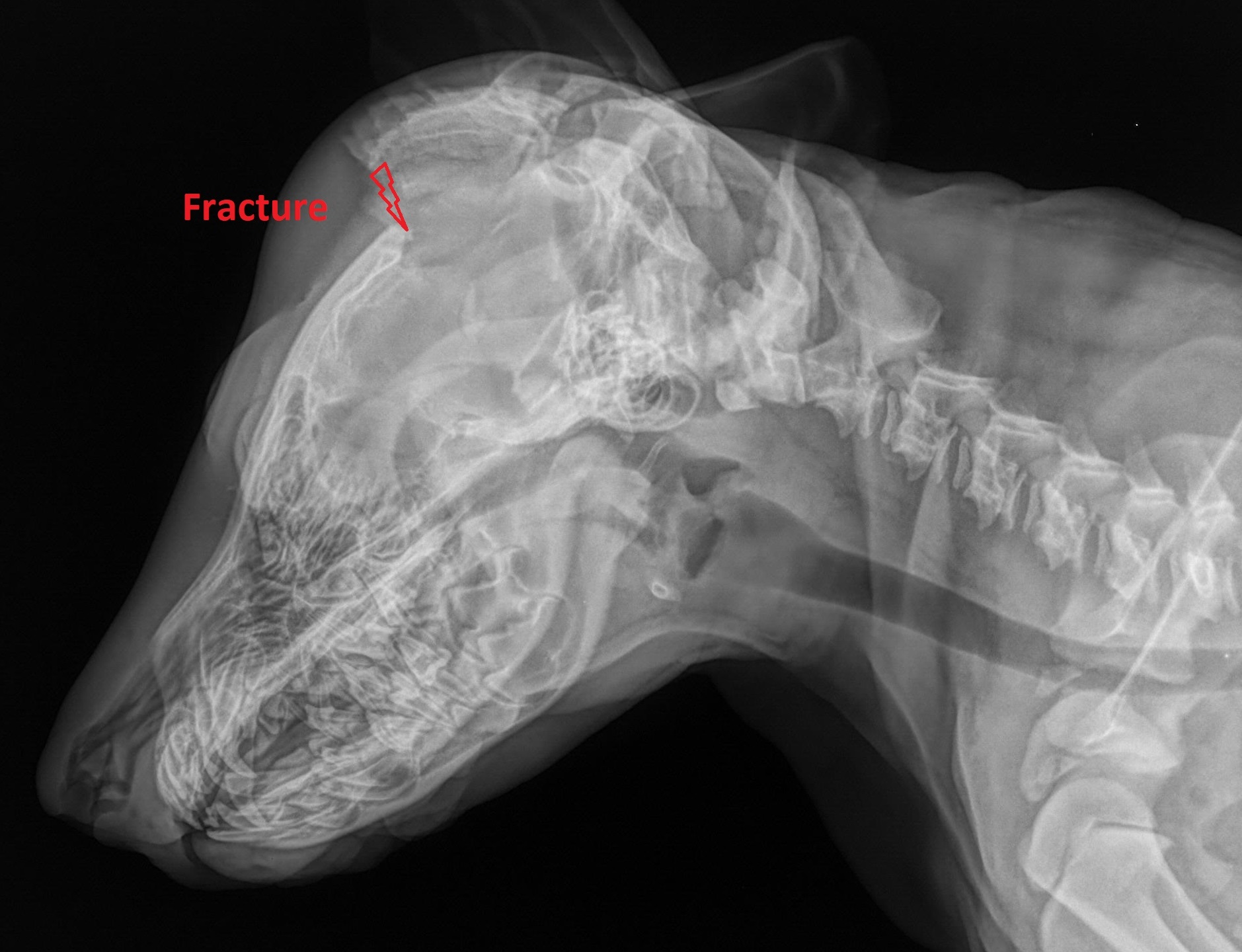 Before Surgery
After Surgery
The end result is shown in this video shared by Major's owner: https://www.youtube.com/watch?v=l5B8AUyW5JE
The video is only 24 seconds, but it's guaranteed to put a smile on your face!
Major's owner final report was:
"Major is doing great. His vision is so so. I think he is totally blind in his right eye. His left eye is not 100 percent but he manages to get around great.
Our back yard is fenced in, so he loves being outside playing with his best friend, our cat.
I'm hoping to start him back in obedience school next.
Thank you for saving our puppy."
Phil Zeltzman, DVM, DACVS, CVJ, Fear Free Certified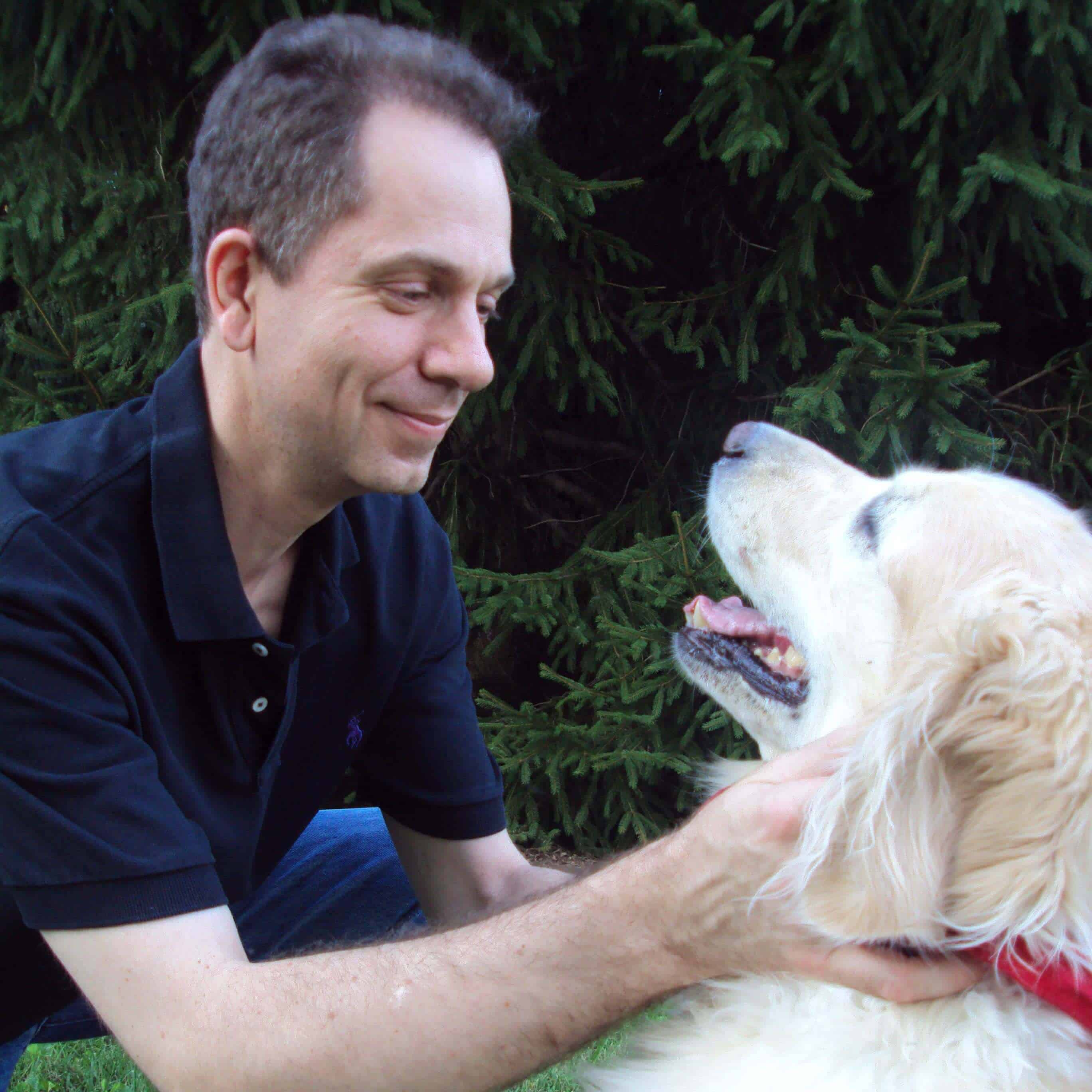 Dr. Phil Zeltzman is a traveling veterinary surgeon in Pennsylvania & New Jersey. An award-winning author, he loves to share his adventures in practice along with information about vet medicine and surgery that can really help your pets. Dr. Zeltzman specializes in orthopedic, neurologic, cancer, and soft tissue surgeries for dogs, cats, and small exotics. By working with local family vets, he offers the best surgical care, safest anesthesia, and utmost pain management to all his patients. Sign up to get an email when he updates his blog, and follow him on Facebook, too!