Dr. Phil Zeltzman's Blog
Snoopy, a cute 7 year old Beagle, was taken to his family vet because he was in terrible pain.
He was unable to move his neck normally and was crying in pain. The limited range of motion in his neck and pain in one front leg (similar to a sciatica with a back problem) alerted his vet that he may have a serious condition, most likely a slipped disc. This remained to be proven.
Snoopy was sent for a CAT scan. The scan revealed that Snoopy did indeed have a huge slipped disc (or disc hernia) between C2 and C3 (the names of 2 vertebrae in the top part of the neck).
(Explanation: the white is the vertebrae. C2 and C3 are noted. The grey "ribbon" inside the vertebrae is the spinal cord. The disc is shown by the yellow arrow. You can also see that the "disc space," directly below the disc, is collapsed)
Based on those findings, I recommended surgery to remove the slipped disc ("ventral slot" surgery). In addition, a preventive surgery ("fenestration") was performed to remove the center of the discs below the slipped disc. Since we physically remove part of the disc, it lowers the risk of another slipped disc in the future (in case you're wondering why the discs above were not taken care of, this is only specific to Snoopy, whose disc was at the very beginning of the neck).
Are there other treatment options?
Other treatments for a slipped disc can include medications (steroids – which are out of favor in 2018), acupuncture and physical therapy. For me, the best, definitive treatment is surgery. It's like having a pebble in your shoe: you can try physical therapy, acupuncture or medications, but the only long-term solution is to remove the pebble.
Look at the picture of the CAT scan again. What else, besides surgery, is going to make this huge disc go away? What else is going to stop putting so much pressure on the nerves in the spinal cord?
Snoopy recovered at home uneventfully. He was confined to a small area for 8 weeks, then allowed to slowly return to his normal activity. Two months after surgery, his owner was happy to report that Snoopy was back to his normal Beagle self.
Phil Zeltzman, DVM, DACVS, CVJ, Fear Free Certified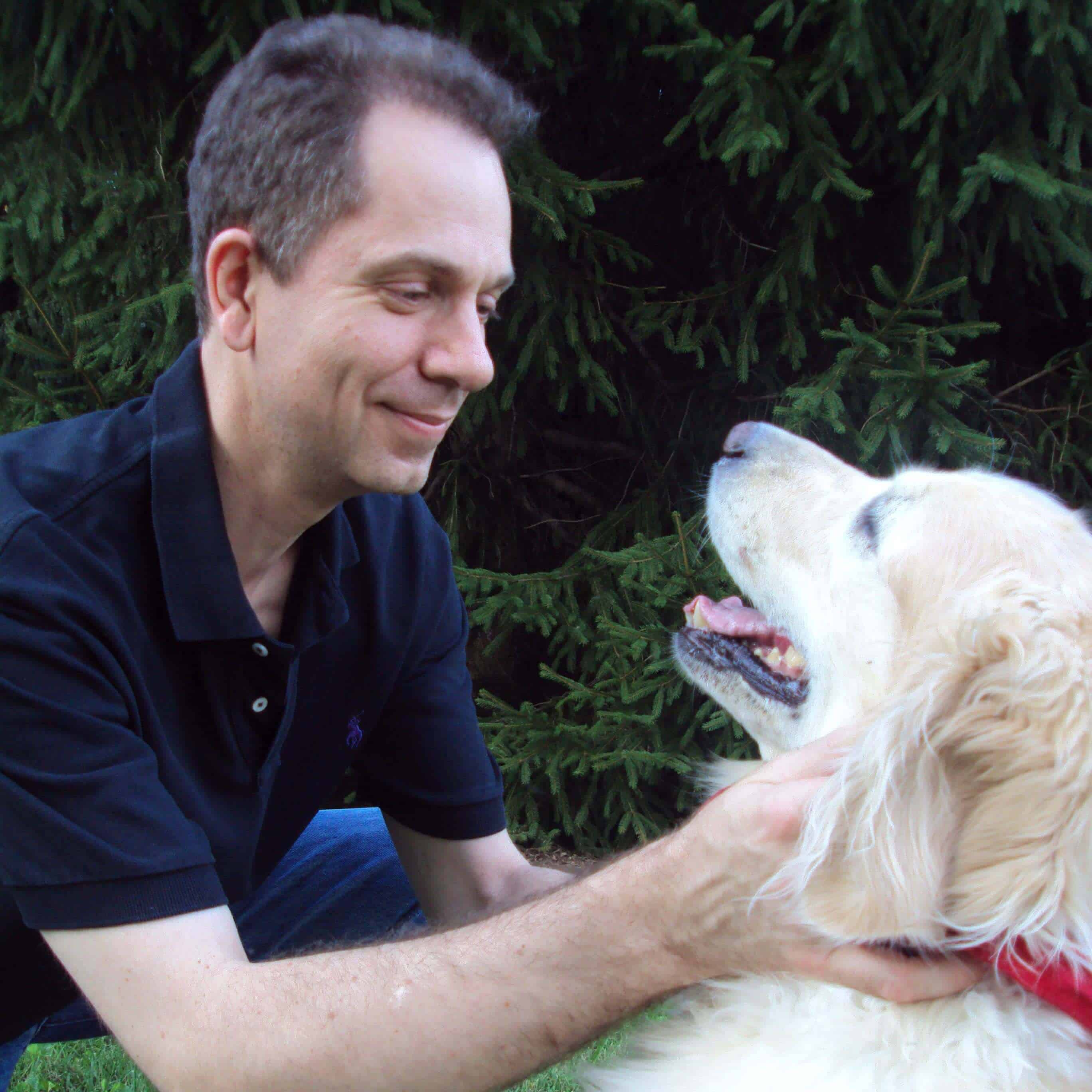 Dr. Phil Zeltzman is a traveling veterinary surgeon in Pennsylvania & New Jersey. An award-winning author, he loves to share his adventures in practice along with information about vet medicine and surgery that can really help your pets. Dr. Zeltzman specializes in orthopedic, neurologic, cancer, and soft tissue surgeries for dogs, cats, and small exotics. By working with local family vets, he offers the best surgical care, safest anesthesia, and utmost pain management to all his patients. Sign up to get an email when he updates his blog, and follow him on Facebook, too!