Dr. Phil Zeltzman's Blog
From Florida to Pennsylvania: Mae Mae the Lab gets "a new lease on life" after tie back surgery for laryngeal paralysis
This may be one of my craziest success stories ever, and definitely my furthest traveling patient ever.
Mae Mae, a 10 year old Lab who had laryngeal paralysis (which we call "lar par"), was traveling from Florida to NY State with her owner.
As they arrived in Pennsylvania (where I live), Mae Mae had a severe bout of suffocation. Her owner contacted me after finding me on my website. His dog was in serious trouble.
In his own words: "We were on our way from Key West (FL) to The Adirondacks (NY). As we were driving through Harrisburg, PA, around 11 pm, Mae suddenly couldn't breathe. Her lar par had, in an instant, gone from manageable to life threatening. Fortunately, we were close to a vet ER. They saved her life. They said she was very healthy and a good candidate for lar par surgery."
"I sent you an email and was blown away to receive an almost immediate response and then a call. I knew then that Mae Mae was meant to be there in Pennsylvania at that moment and she was meant to live."
We scheduled Mae Mae for emergency surgery at www.BrodheadsvilleVet.com. Surgery went well. She then recovered well with her owner.
"Great night sleep, for both of us. She's doing well."
But then it occurred. The dreaded complication happened: aspiration pneumonia. This is a type of pneumonia due to aspiration, or inhalation, of food, water, saliva or vomit into the lungs. Mae Mae was coughing and was extremely weak. She had no appetite.
She went to the local ER (www.BartonHeights.com).
"She spent a week in the ER. She had been through so much. She had literally given up. Because of COVID, I wasn't allowed to see her. She was finally allowed in a private room where I spent half the day with her, every day. I would lay on the floor with her for 5 hours a day and try to get her to eat a little. Every day, she made a little more progress."
It's true. It looked as if Mae Mae had given up. She wasn't fighting. So we fought for her. The doctor team and the nursing team did everything by the book to treat the pneumonia: antibiotics, nebulization, antibiotics, coupage, and lots of TLC.
Her biggest cheerleader was her owner. Despite the financial commitment and the emotional rollercoaster, he stood by her side, literally, as much as possible. In the end, Mae Mae recovered and finally continue her trip to the Adirondacks.
Her owner and I are convinced that she recovered thanks to the amazing dedication of one particular nurse, which we will call Shelly.
"Mae Mae is a special soul. You (Dr Zeltzman) and Shelly provided the best medical care I have ever experienced for pet or human. I will never be able to thank you enough.
Thank you for giving Mae Mae a new lease on life. Literally it has been like watching her be reborn. She is 10 years old and I am grateful I will get the opportunity to watch this precious soul grow old."
Then Mae Mae travelled back home in Florida.
After 1 month, she was doing well, but was still pretty weak.
After 2 months, she is happy and much stronger, as shown in this short video: https://youtu.be/67WiKl9tpr4
Bottom line: "lar par is not a death sentence." It's a treatable condition. It has definite, well-known, possible complications. Even if we end up with aspiration pneumonia, most dogs who are treated aggressively can overcome this aggressive and potentially deadly complication.
Thanks to her owner's amazing dedication, Mae Mae can breathe easy in Key West, where she enjoys a life of rest, walks on the beach, good food and puppy love.
Phil Zeltzman, DVM, DACVS, CVJ, Fear Free Certified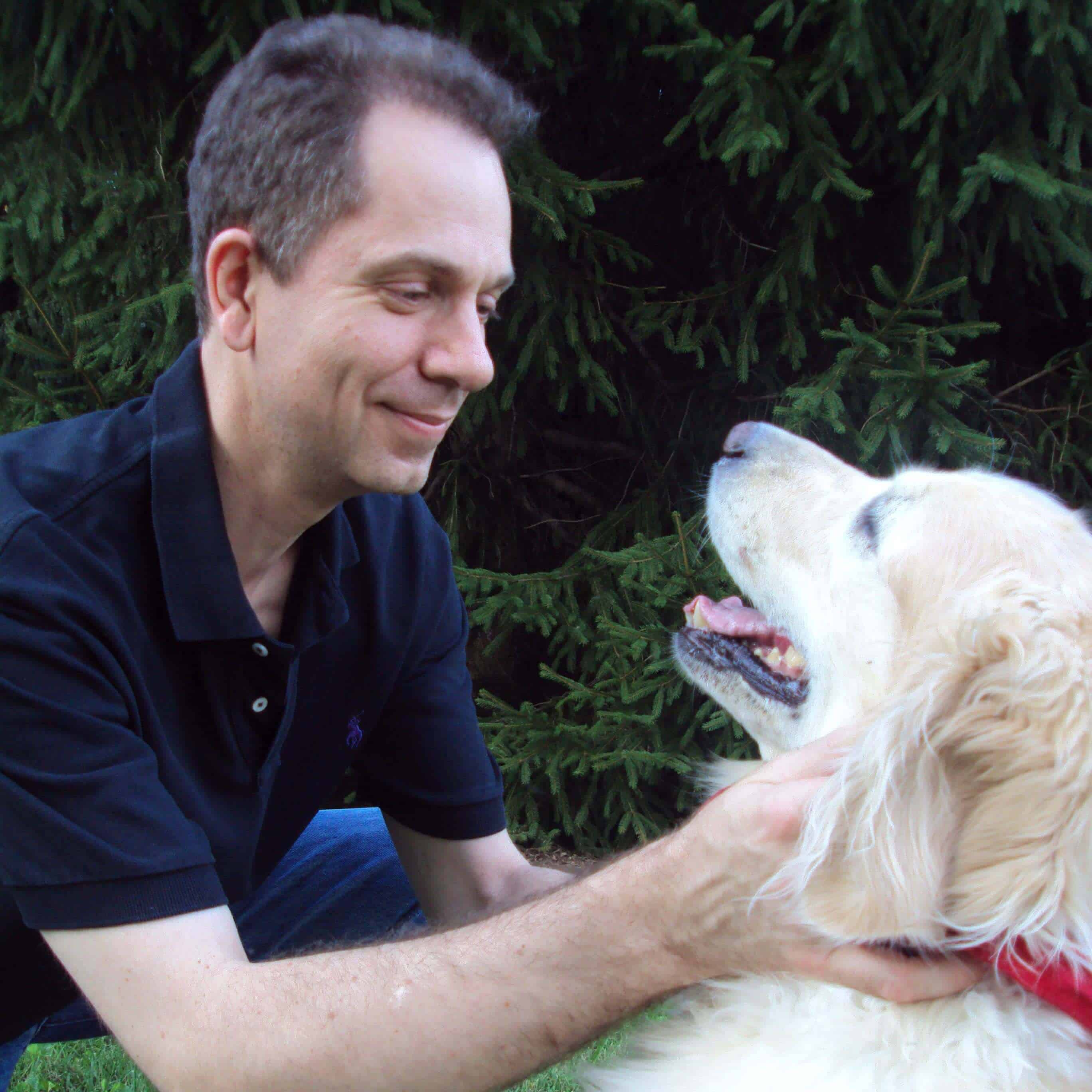 Dr. Phil Zeltzman is a traveling veterinary surgeon in Pennsylvania & New Jersey. An award-winning author, he loves to share his adventures in practice along with information about vet medicine and surgery that can really help your pets. Dr. Zeltzman specializes in orthopedic, neurologic, cancer, and soft tissue surgeries for dogs, cats, and small exotics. By working with local family vets, he offers the best surgical care, safest anesthesia, and utmost pain management to all his patients. Sign up to get an email when he updates his blog, and follow him on Facebook, too!