Dr. Phil Zeltzman's Blog
My coolest surgery last year!
Imagine my surprise when one of my practices asked me if I'd be willing to repair a broken bone in a fox!
Of course, I instantly replied YES!
A 2 year old fox had likely been hit by a car. He was found by a rescue and brought to the clinic. X-rays showed a fractured left humerus (the bone in the arm). It was repaired with a metal pin, which slipped out of the bone – twice.
I was later called to the practice to repair the bone. The first thing I did is rename my new patient. "Case # 3781" didn't sound very good. I thought that "Robin Hood" was more appropriate.
My amazing nurses treated him like a dog: IV catheter, IV fluids, pain medications, antibiotics – the works. Our fox friend was put under anesthesia and his beautiful red fur was clipped.
Then surgery started. Several months after the initial accident, there was a lot of scar tissue between the ends of the bone, which were not very healthy. During a more than 3 hour long surgery, the bone was repaired with a metal plate and 9 screws. A bone graft was added to speed up healing, since the fracture site was so unhealthy.
The fox went back to the rescue to heal in a small enclosure. Amazingly, he tolerated a "cone" (E collar) around his head so he wouldn't lick the incision.
After a month, X-rays were taken under sedation. I was absolutely shocked to see that the bone looked completely healed. In a dog or a cat, it would have taken at least 2 months for such an old fracture to heal.
Since the goal was to release Robin Hood in the Wild, I thought that it would be prudent to confine him for another month.
After two months, more X-rays were taken. They confirmed that the bone was healed.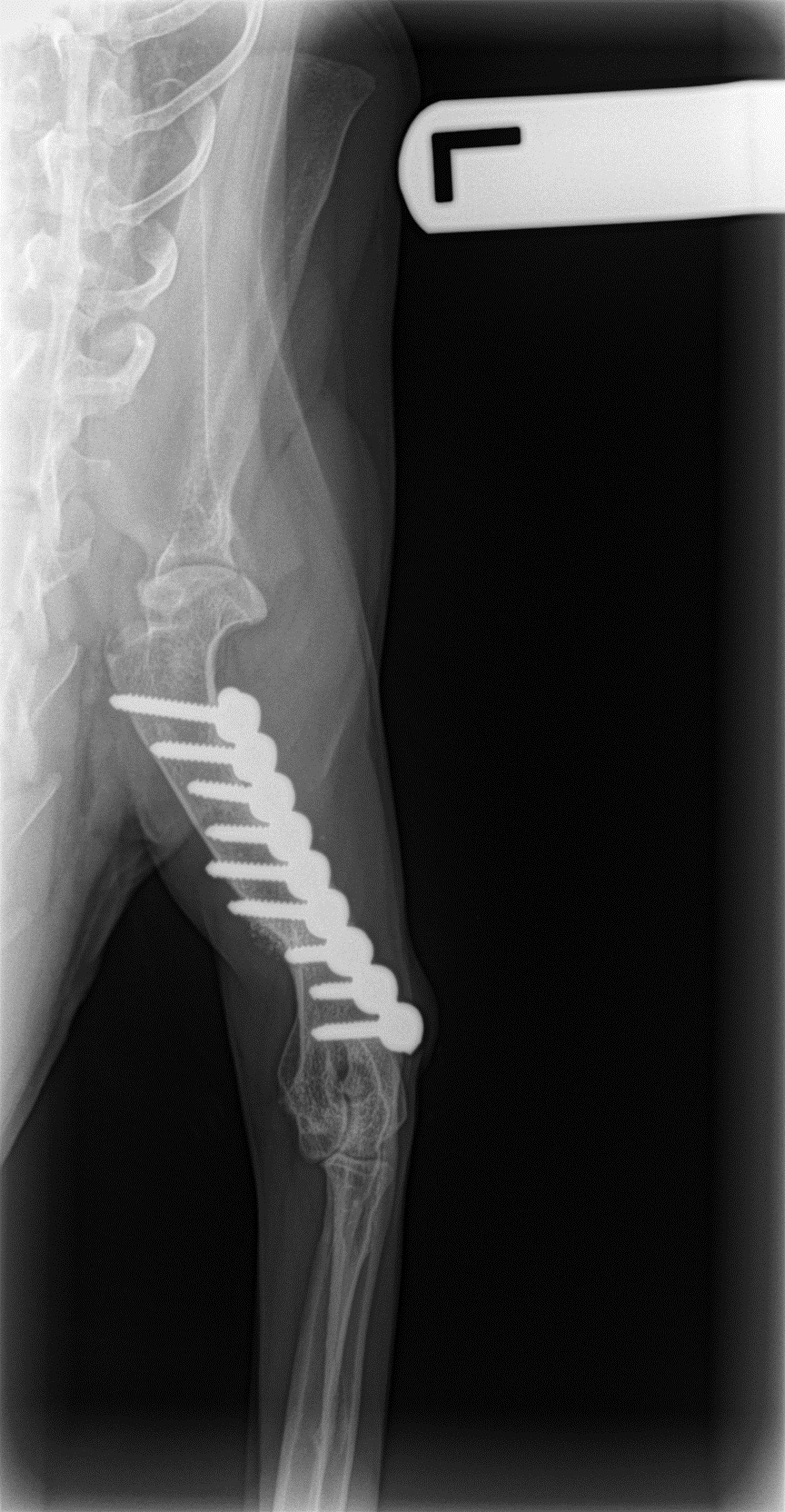 Because it was still winter (early 2019), the rescue wanted to make absolutely sure that Robin Hood would be able to feed himself in the Wild. After all, he had been fed by humans for the past few months, and we needed to play it safe.
Over the next few weeks, Robin Hood was given more and more freedom. He was then allowed to hunt to feed himself. Once he could do that, it was time to release him in the Wild.
This short video shows this incredible and emotional moment.
https://www.youtube.com/watch?v=GY_ViY9x1dQ
Please keep in mind that handling wildlife requires special skills and permits. Although foxes are extremely cute, they cannot be treated like our domestic friends. In addition, some wild animals may have rabies, which is deadly.
Fortunately, Robin Hood didn't have rabies and allowed generous humans to help him get back to the Wild.
I am very grateful to this rescue organization for their amazing dedication during this long recovery – and for allowing me to help Robin Hood.
Phil Zeltzman, DVM, DACVS, CVJ, Fear Free Certified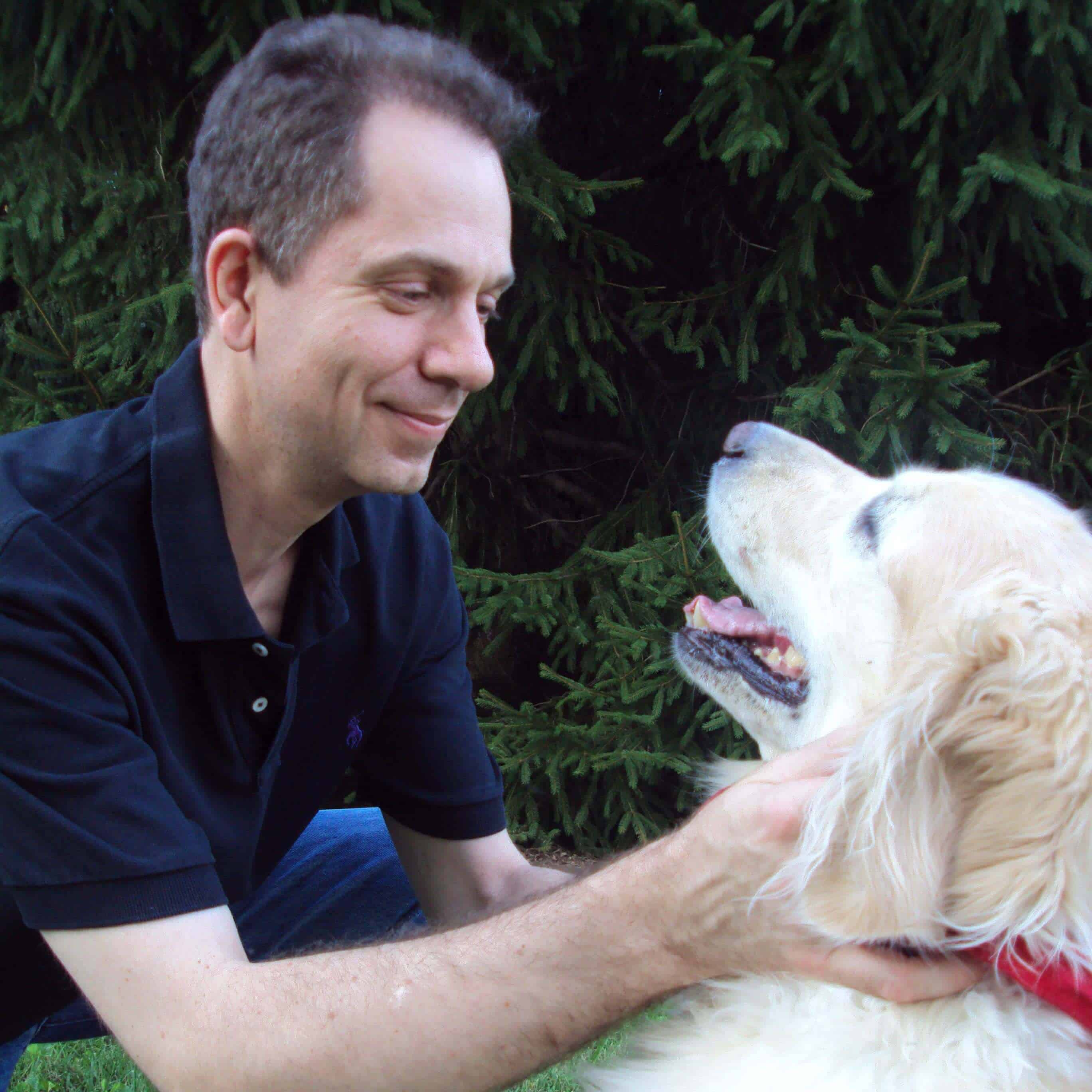 Dr. Phil Zeltzman is a traveling veterinary surgeon in Pennsylvania & New Jersey. An award-winning author, he loves to share his adventures in practice along with information about vet medicine and surgery that can really help your pets. Dr. Zeltzman specializes in orthopedic, neurologic, cancer, and soft tissue surgeries for dogs, cats, and small exotics. By working with local family vets, he offers the best surgical care, safest anesthesia, and utmost pain management to all his patients. Sign up to get an email when he updates his blog, and follow him on Facebook, too!