Dr. Phil Zeltzman's Blog
Tucker, a 15 year old Shih Tzu, had a concerning mass on his behind. Every time he sat somewhere, he would leave a bloody spot. He was otherwise healthy. He enjoyed going for a 1 mile-long walk every day.
His owners noticed a small lump forming on the side of his anus. He also developed a larger mass behind the other one. The smaller mass became ulcerated (meaning it broke open) and started to bleed.
Tucker's family vet took a cell sample (aka a "Fine Needle Aspirate") and wisely sent it to the lab. The results showed that the mass was benign, meaning there was no obvious sign of cancer!
Encouraged by the good news, Tucker's loving owner decided what few pet owners would do on a 15 year old dog: she decided to have the masses removed!
So Tucker's family vet asked me to remove the masses. Since Tucker had a heart murmur (treated with medications), there was a concern for placing him under anesthesia. He had preop blood work and a comprehensive physical exam prior to anesthesia. Both were good.
Surgery was done to remove both masses. The smaller ulcerated mass was first removed, then the larger one.
Grandpa Tucker recovered smoothly from anesthesia and went home to heal.
He needed to wear a plastic cone and stay very quiet during his 3 week recovery.
A week later, the results of the biopsy came back: the small mass was a perianal adenoma (aka circum-anal adenoma, aka hepatoid tumor), which arises from the sebaceous glands around the anus. No cancer was found and the tumor had been successfully removed completely.
The larger mass was a lipoma, ie a benign fatty tumor.
So both masses were benign – the best news we could have received.
Three weeks after surgery, Tucker went to his family vet to have the incision rechecked. Everything looked good, so he was allowed to resume normal activity and enjoy his walks again.
As I always say, "age is not a disease."
Tucker can enjoy life without a painful, raw, bleeding mass on his behind.
And Tucker's dedicated owner was rewarded for her decision to help her 15 year old dog.
Phil Zeltzman, DVM, DACVS, CVJ, Fear Free Certified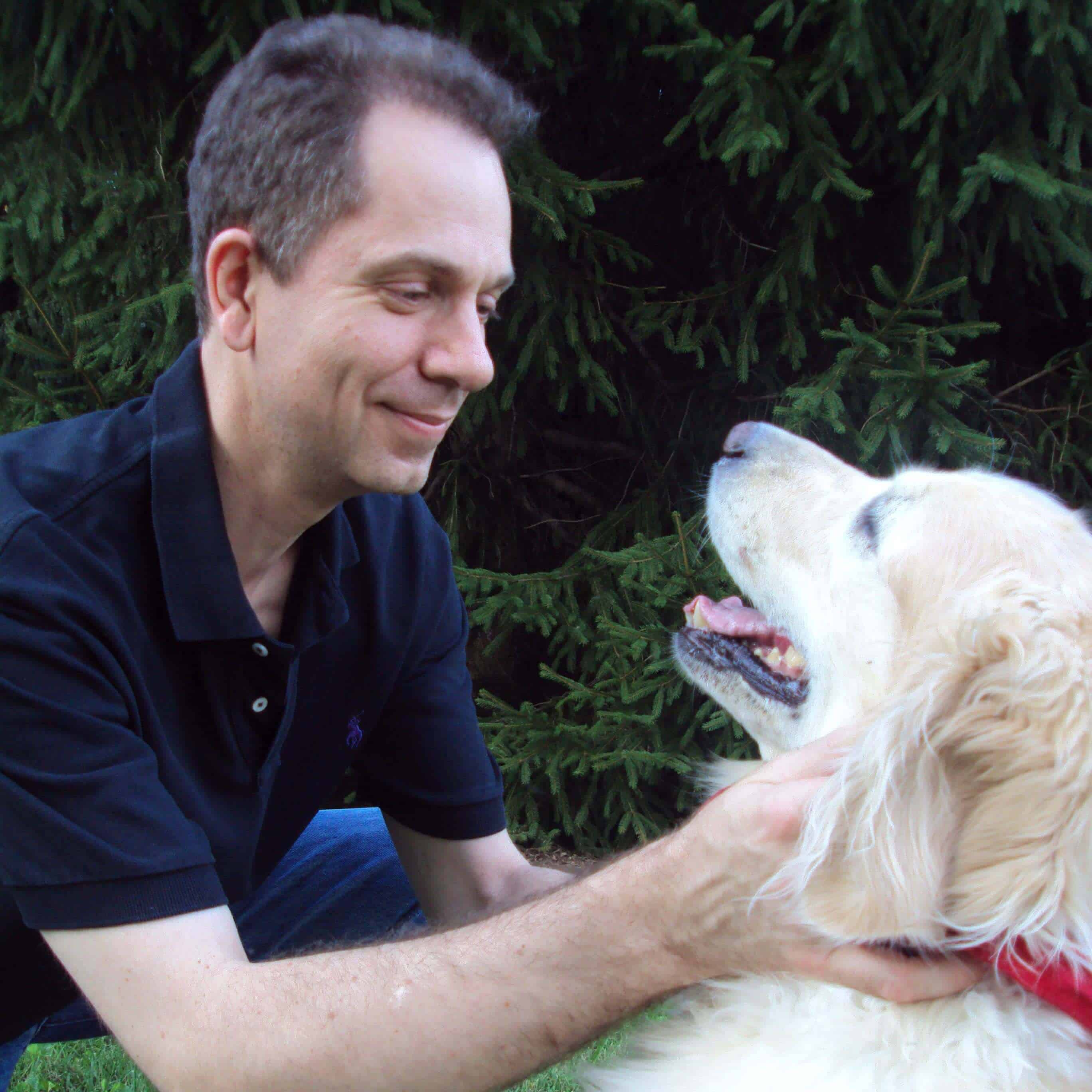 Dr. Phil Zeltzman is a traveling veterinary surgeon in Pennsylvania & New Jersey. An award-winning author, he loves to share his adventures in practice along with information about vet medicine and surgery that can really help your pets. Dr. Zeltzman specializes in orthopedic, neurologic, cancer, and soft tissue surgeries for dogs, cats, and small exotics. By working with local family vets, he offers the best surgical care, safest anesthesia, and utmost pain management to all his patients. Sign up to get an email when he updates his blog, and follow him on Facebook, too!