Dr. Phil Zeltzman's Blog
I am happy to say that I have a lot to be thankful for…
In fact, most pet lovers can hopefully be grateful as well. We all should be thankful for our pets. A happy furry face after a long day, a wagging tail every time we come home, or a purring, warm body next to us on the couch… pets make us smile and help us close the door on life's problems for a while. These are little gems pet lovers simply cannot live without. Unconditional love is getting hard to find these days!
There may have been times over the years when you may have lacked the companionship of an animal friend. And it usually feels like there is a small hole in our lives. Hopefully, you currently have at least one pet who, no matter how your day went, is happy to see you and ready to play or cuddle.
Although I'm sure pets (and non-pet lovers) think playing is mostly for their benefit, it is cathartic for us. They help us take our minds off the stresses of life and focus instead on the simplicity of watching a furry ball of energy chase a toy across the room, chomping and squeaking happily on their way back to us, before tirelessly repeating the cycle over and over again. Like it's the first time ever.
As a surgeon, I'm thankful for being able to fix the various problems my patients have. I'm thankful for the many pet lovers who trust me with the lives of their beloved pets after only talking to me during a consultation. When I perform surgery on a patient, I am thankful that I can improve that life and, indirectly, the lives of their owner and their family.
On a broader scale, I'm thankful for all of the colleagues who refer patients to me and trust me with their care. They trust that I will be able to help them live happy and healthy lives.
In addition, I am thankful for all of the support staff for helping me on a daily basis. Technicians, assistants, receptionists and my wonderful traveling nurses all make my job immensely easier.
I'd be willing to bet that if you polled most people in the animal healthcare field, anyone from veterinarians to technicians, from kennel personnel and rescue groups, would all say that the main reason they do their "job" is for the love of animals. We love what we do.
It's unfortunately becoming less and less common that someone can truly say they love what they do.
So as the holiday season gets closer, and the pressure of gift-giving, party-planning, and family gatherings rises, remember to take the time to step back and be thankful for that wagging tail or purring whiskery face. And while you're at it, don't forget to thank those who help keep them healthy and happy by your side – yet rarely get the recognition they deserve.
Sure, there are good and bad days in the field of veterinary medicine, but the occasional bad day is far outweighed by the good days. The thank-yous received after a successful surgery, the gift baskets, the thank you cards, a happy dog or cat leaving the clinic after being given a clean bill of health, or the smile on an owner's face when the life of their beloved pet was saved, all serve as reminders that we have the greatest jobs in the world.
Enjoy your family and your pets, have a safe and happy Thanksgiving.
Phil Zeltzman, DVM, DACVS, CVJ, Fear Free Certified
I am always very thankful to my clients and for the trust they place in me.
They trust that I will be able to fix their pet, or relieve their pain, or improve their quality of life. This is my life's mission, it's my passion, and it's a huge honor to be able to perform surgery on their family member.
Every year, a few amazing stories are top of mind. The kind of situations where I can't even express how grateful I am. Such is the story of Scout.
Scout's owner found me through my web site (www.DrPhilZeltzman.com). Amazingly, she drove all the way from Charlotte, North Carolina, for me to do surgery on her dog Scout, a sweet 8 year old Golden.
Scout's owner wanted me to do a TTA Rapid on her buddy. This is a specialized surgery to address a torn ACL in the knee. I told her that there are plenty of board-certified surgeons in North Carolina, but she wanted me to do the surgery! So she drove all the way to Pennsylvania! This is quite humbling…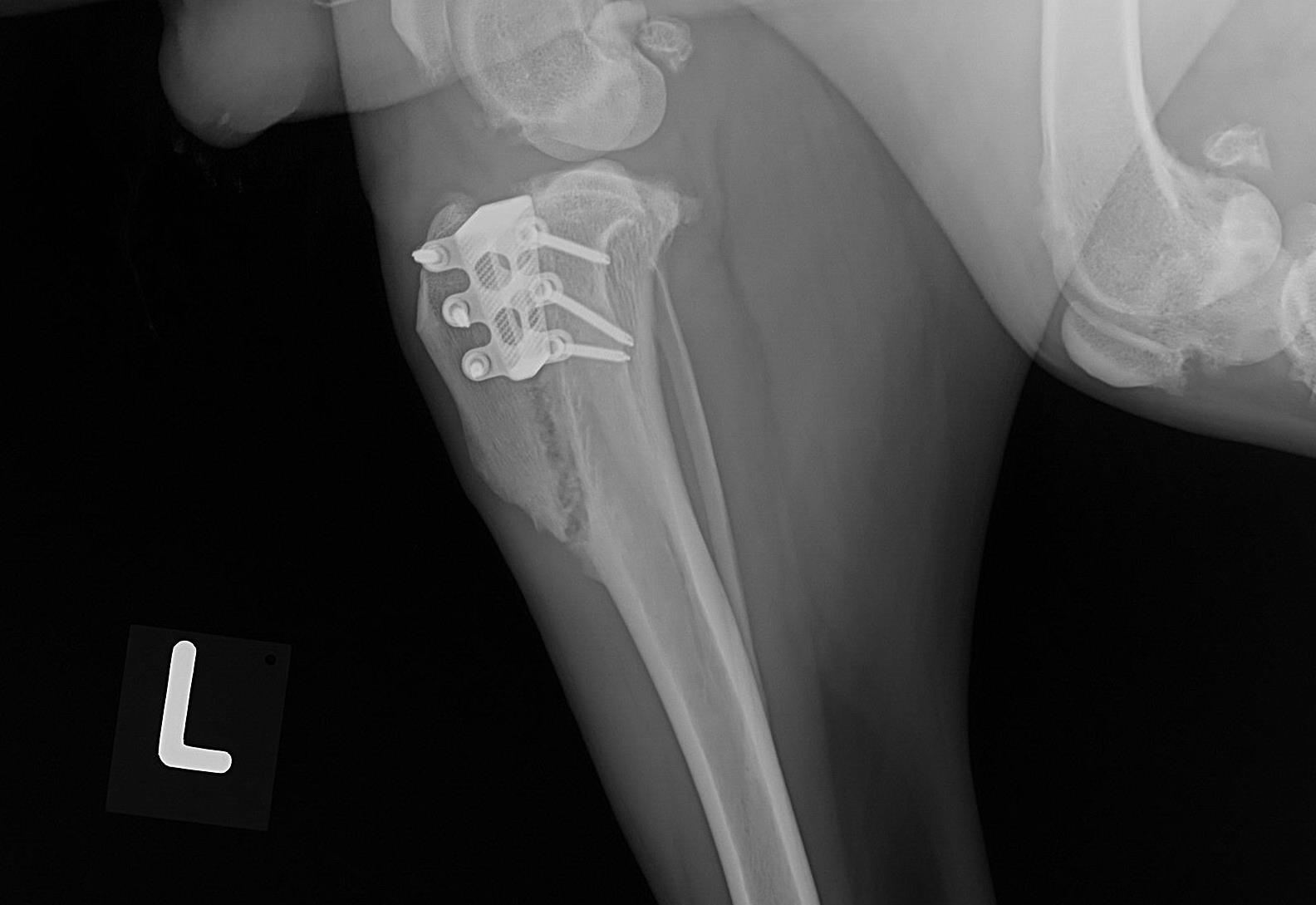 After two months of recovery and TLC at home, Scout is now doing very well. His owner says he is almost 100% close to normal.
My wonderful nurses and I wish you, your family and your pets a peaceful Thanksgiving.
Phil Zeltzman, DVM, DACVS, CVJ, Fear Free Certified