Dr. Phil Zeltzman's Blog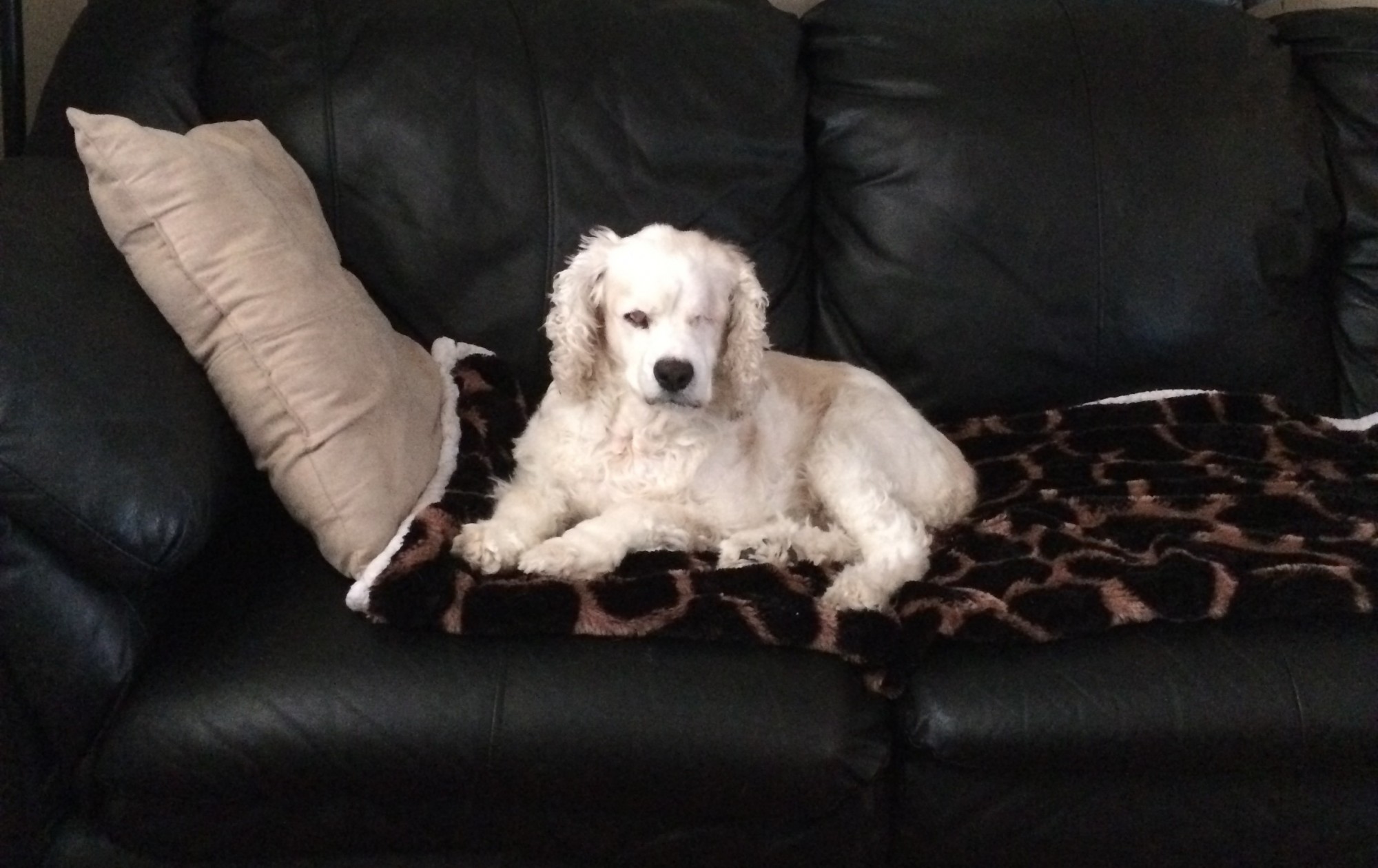 Matches is a 13 year old female Cocker Spaniel who, as you can see, rules the home from her royal couch.
She previously had to have her left eye removed because of glaucoma, but she was referred to me because she had difficulty breathing. Her family vet diagnosed her with an unusual condition in a Cocker: laryngeal paralysis, or lar par.
This was very surprising. It's a common condition in Labradors, but rare in other breeds such as Cockers.
Lar par is a stressful ailment where the two folds of the larynx (or voice box) do not open and close as the patient breathes in and out. The folds remain closed – paralyzed – and the patient literally suffocates. This can be fixed with "tie back" surgery, which involves placing 2 strands of heavy nylon to open the left side of the larynx.
It's a delicate surgery, but typically successful as it opens the airway so that the patient can breathe. Matches recovered very nicely and quickly from surgery at Blairstown Animal Hospital in New Jersey. So far, she is doing great.
Below, you can see a preop and postop video of the larynx.
In the "before" section, don't be fooled by the movement at the bottom of the folds! These  are the vocal cords, which do nothing for breathing. Look at the top of the folds, and you will see that they do not move, even when she tries to breathe in.
In the "after" portion, the left side of the throat (which appears on the right side of the screen!) is open to allow air from going in.
It's very important for veterinary professionals to never assume! I was surprised to hear from my colleague that he had a Cocker with laryngeal paralysis, but sure enough, that's what she had.