Dr. Phil Zeltzman's Blog
"Doctor, I don't know what to do, my dog keeps crying ever since coming home from surgery."
This is a concern we occasionally hear after surgery. So why do dogs cry (or vocalize) after surgery? Note: we do not mention cats below, because, well, cats are different, so only part of what follows applies to cats.
1. Dysphoria
Dys what?
Dysphoria.
Dogs who wake up from surgery are discombobulated. They have no idea what happened to them. They're spacey or groggy or loopy while the anesthesia medications wear off. They may not know who you are and where they are.
If you've ever had anesthesia, you likely felt the same way. You may also have seen videos of kids or adults waking up from anesthesia, after dentistry or surgery, and they say the weirdest or funniest things – which they don't even remember later.
Since dogs don't understand what's happening, it causes anxiety. And they don't know how to express that, except through whining.
While it's stressful to any pet lover, the good news is that it should go away after a good night sleep.
If you doubt it, let me give you a classic example.
If we only sedate a dog (not even full anesthesia) to take X-rays or change a bandage or trim their nails, and reverse the drugs, they may experience dysphoria. We haven't done anything painful, yet they cry like they're in severe pain.
Why is that?
Well, it's exactly for the reasons explained above. It's dysphoria. They'll get over it.
Bottom line: This type of crying should stop when you sit next to your dog, or you call his or her name.
2. Pain
Pain can definitely cause crying. Now, if your vet or your surgeon takes pain seriously, and provided appropriate pain control, the crying is most likely not due to pain.
As I always say, "pain is unacceptable in 2020." We have enough pain medications available. We routinely dispense 2 or 3 pain medications to make sure your dog is comfortable after surgery.
If you are convinced that your dog is in pain, please call your vet and get an additional pain medication. That's an easy solution.
Bottom line: This type of crying does not stop when you sit next to your dog, or you call his or her name.
3. Attention-seeking
Some dogs, like some babies (or older kids!) are quick at learning that if they whine, it makes you stop what you're doing and you pay more attention to them. You pet them. You use your funny voice. You give them a treat.
It's a learned behavior, which you encourage by "giving in."
Bottom line: This type of crying should stop when you sit next to your dog, or you call his or her name.
There are other reasons for which your dog might cry after surgery. It can mean anything from "I hate this stupid cone around my head" to "I hate being locked up in a room/in a crate" or "Why do I have a 10 pound bandage on my leg?" or "I am bored to tears in here!" or "Why don't you understand that I need to pee?"
So these are "benign" reasons that make them anxious. Again, they don't know how to express their frustration besides crying. Other reasons include not feeling well, being unsteady, feeling nauseous, feeling cold.
Some breeds are more sensitive than others. And some individuals are more sensitive than others ("every patient is different").
So depending on the situation:
. You may bring water or food closer. Some dogs need help when they wear a cone (which you should not take off). Handfeeding may help.
. You may want to give your dog a (safe) chew toy to prevent boredom.
. You can use white noise to drown out the normal sounds of the household.
. You can't do anything about a bandage, although if it's too tight, it can cause pain, so you should seek medical attention.
. You should absolutely follow your vet's or your surgeon's instruction to keep the cone on 24/7, or to keep your dog confined 24/7.
. If your dog needs to eliminate, then obviously you should allow that. Remember, you've trained your dog to be potty trained, so they may absolutely refuse to go on the floor or in their crate.
But be careful, as some smart dogs can learn that "whining = I can escape from jail and go outside" and they may take advantage of that.
Bottom line: This type of crying should stop when you sit next to your dog, or you call his or her name… or your take them outside to eliminate.
These are the main reasons for which a dog may cry. If you're still not sure what's going on with your dog, please call your vet clinic and brainstorm with a nurse to try to figure out why it's happening.
The good news is that if you follow the rules, the whining should stop overnight or within a few days. If it doesn't, then I'll give you 2 more options:
. The reason for the crying is not listed above, and you need to figure out what the cause is by talking to your veterinary team.
. All we need is a mild sedative or tranquilizer to "take the edge off" and help your dog relax and accept their new fate: the plastic cone, confinement, a bandage etc.
After all, waking up from anesthesia is not fun for humans, so there is no reason to believe that it's any more fun for a patient who has no idea what just happened.
Again: this is normal and it will get better with time, so hang in there!
Phil Zeltzman, DVM, DACVS, CVJ, Fear Free Certified
"I am absolutely terrified of surgery"
I probably hear this statement from loving pet owners once or twice a week. Since I am a surgeon, this statement obviously hurts my feelings.
Surgeons have feelings too, you know!
I typically ask questions to try to understand where my client is coming from. The story usually involves fear of the unknown, or the loss of an older or sick pet under anesthesia years and years ago.
Then I help the client realize that their fear is not really about surgery, but about the anesthesia. Even though surgeons hate that quote, in our profession we say that "there are routine surgeries, but there is no routine anesthesia."
So we take anesthesia extremely seriously. And you should make sure that the veterinary team about to treat your pet takes it seriously as well.
What does that mean? It means doing blood work to ensure your pet is a good candidate for anesthesia. If there are abnormalities, it gives us a chance to correct them. If the bloodwork is normal, then this is wonderful news.
I feel strongly that every pet should have a trained, dedicated nurse monitoring them throughout anesthesia. This allows the doctor to focus on your pet and the surgery, while the nurse focuses on the anesthesia. This is similar to what happen in human medicine.
Years ago, a huge scientific study (almost 100,000 dogs and 80,000 cats) found out that the death rate around anesthesia time is 0.17% in dogs and 0.24% in cats. I said "around anesthesia time" and not "under anesthesia" because the researchers looked into pets who died up to 48 hours after the end of anesthesia.
Even better: these numbers are actually the average death rate. It's the average between perfectly healthy patients, extremely sick patients and everything in between. And the study included puppies and kittens, adults as well as seniors.
So if you have a healthy pet, you'd think that going under anesthesia for a planned (ie non-emergency) surgery, the risk of death under anesthesia is even lower.
Sure enough: in healthy dogs, the death rate around anesthesia time is 0.05%. In healthy cats, it's 0.1%.
Numbers are a bit worse for sick patients. In sick dogs, the death rate around anesthesia time is 1.3%. In sick cats, it's 1.4%
These numbers are incredibly small, which means that anesthesia is incredibly safe in our cats and dogs.
That said, the risk is sadly never zero. And that is why we take it so seriously – and you should too.
Now… there is something else you should know.
Anesthesia is not the riskiest thing for your pet. The biggest risk, believe it or not, is the period right after anesthesia, when they wake up.
This is not the time to be complacent and walk away from a patient. This is the time to continue to monitor and make sure the pet is comfortable and warm and breathing well.
Monitoring after anesthesia should be taken very seriously.
So how do you ensure that your veterinary team takes your pet's anesthesia seriously? As your pet's best advocate, you have the right to ask questions.
Here are 10 suggestions to discuss openly with your vet:
. Will someone monitor my pet during anesthesia?
. How qualified is this person?
. Will you monitor my pet after surgery?
. Will you monitor my pet's blood pressure?
. Will you monitor my pet's CO2 level?
. How will you ensure my pet remains warm during and after surgery?
. What kind of pain medications will my pet receive?
. Will my pet have an IV catheter and receive IV fluids?
. Does my pet have specific risks under anesthesia?
. What will you do if my pet gets in trouble?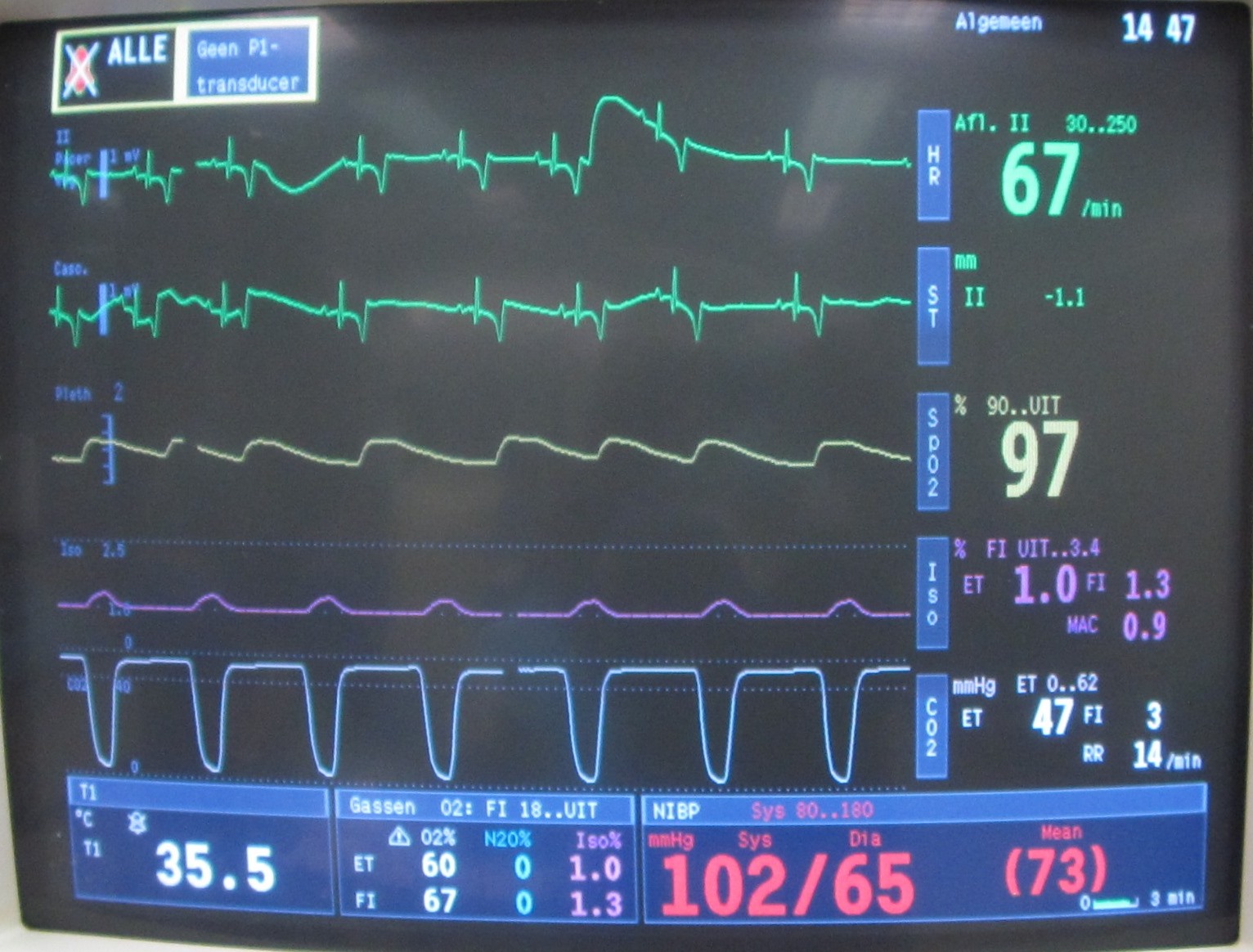 If you're not happy with the explanations you receive, then you have the right to investigate another option you're more comfortable with.
If you're happy with the answers you hear, then rest assured that your veterinary team will do the absolute best to ensure your pet's safety.
This is not about ego or offending someone.
We're talking about your pet's safety after all.
And you have a right to take it very seriously.
Phil Zeltzman, DVM, DACVS, CVJ, Fear Free Certified
Have you ever wondered why vets and their nurses do what they do?
Last week, we described 5 things we do around surgery time, and why we do them
This week, we share 5 more features we provide routinely to your pet during anesthesia and surgery.
6. Why do we place a tube down the throat?
It's not just down the throat, it's into the windpipe, so that oxygen and anesthetic gas can be delivered to the lungs.
Interestingly, anesthetic gas is so powerful (yet safe) these days, that with the proper pain medications on board, we can often get by with only 1 or 2% anesthesia gas and 98 or 99% oxygen.
The tube allows us to have control of the patients breathing. So for example, we can breathe for the patient or "give a breath" if the patient doesn't take enough oxygen in, or keeps too much CO2 in.
7. What do we monitor during anesthesia?
Monitoring a patient allows us to make anesthesia as safe as humanly possible. Depending on the sophistication of the hospital, we monitor multiple values, including:
. Temperature
. Heart rate
. EKG
. Blood pressure
. Oxygen level
. CO2 level
8. Why do we monitor anesthesia?
100% of the clinics I do surgery at have a dedicated anesthesia nurse, whose only job is to monitor the patient and make sure anesthesia is as safe as possible (if you read between the lines, this means that not all clinics take that precaution…).
Why does a nurse monitor a patient under anesthesia?
To make sure that the patient is sleeping soundly, and that the numbers on the anesthesia monitor are what they should be. Besides the monitor, nurses check on the patient. They check on the color of the gums, the depth of the anesthesia, the pulse, the breathing etc.
9. What's the end result of monitoring?
Monitoring patients closely allows us to catch changes and correct them before they become a bigger problem.
* If you are not monitoring a patient's blood pressure, how would you know that it is low and needs to be corrected?
* If the temperature is too low, we add even more devices that we had to begin with, in order to keep the patient warm.
* If you are not monitoring a patient's EKG, how would you know that the heartbeat is abnormal and needs to be corrected?
In some cases, the nurse knows exactly what to do. In other cases, the doctor and the nurse come up with a plan to correct whatever needs to be corrected.
10. What happens once surgery is over?
Anesthesia stops after the patient is cleaned up and ideally has been on 100% oxygen for a while. Then the patient goes to the recovery area. There, the patient must still be monitored very closely.
Here is a little secret (too) few people know about: most pet owners are scared of anesthesia. In fact, most pets who die (thankfully extremely rarely), do so AFTER anesthesia is over. So this part is still critical and must be taken very seriously.
Similar to what is done during anesthesia, certain things are monitored during recovery: pulse, heart rate, gum color, temperature, as well as comfort level. Once the patient becomes conscious and won't tolerate the breathing tube in their throat, the tube is removed.
Still, patients must be monitored until they are fully aware of their surroundings!
And then, nurses must still keep a close eye on their patients, on and off, until they feel confident that they are "out of the woods."
In the end, these 5 steps are designed to make anesthesia and surgery safer for your pet. This is our ultimate goal.
Phil Zeltzman, DVM, DACVS, CVJ, Fear Free Certified