Dr. Phil Zeltzman's Blog
Once upon a time, there was a dog named Madeline.
The 7-year-old shepherd mix had had trouble urinating for about 2 months. She strained to urinate, with frequent attempts, and accidents in the house.
Long story short (you can read the entire story here: https://www.drphilzeltzman.com/blog/tag/leiomyosarcoma/), she eventually got an ultrasound which showed a mass at the junction of the bladder and the urethra (the tube between the bladder and the outside world).
Depending on its position, the mass would randomly block the urethra, making it physically impossible for Madeline to urinate. Not only is this incredibly uncomfortable, it can lead to various complications, including severe kidney damage.
Madeline's owners went to several family vets and specialists to find a solution. They were told that the mass could not be removed or it would cause urinary incontinence.
The only treatment suggested was radiation therapy – for a mere $11,000 – and which might also lead to incontinence.
Madeline's owners "felt hopeless. We couldn't focus at work. Every day, we would wake up not knowing if this was the day that our dog would not be able to urinate and we would have to put her down. I felt like the vets gave our dog a death sentence with no answers and no option for her to have any help whatsoever. This did not seem right to us. It did not seem ethical. We asked them desperately what they recommended and they told us if there is one thing that they could recommend, "it is not to get surgery." (…) She has no more than two weeks to live. We needed to monitor her closely to see when things got worse because then we would know when to put her down."
Madeline's owners found me through my website, and they reached out for help.
After reviewing her medical record and ultrasound report, I suggested a 2-step surgery:
Part 1. Remove as much of the tumor as possible.
Part 2. Place a "cystostomy" tube to drain the bladder through an opening in the skin.
About 1 week after surgery, the biopsy report came back. The mass was a rare cancerous tumor of the muscle of the bladder called leio-myo-sarcoma.
Madeline recovered well and immediately started urinating on her own.
Eight months after surgery, the tube became clogged and we collectively decided to remove it, rather than to replace it. It was a bit of a gamble, but Madeline was doing so well that we decided that the cons outweighed the pros. It was a judgement call, but so far it paid off: 4 months later, she continues to urinate on her own and is full of energy.
Madeline's owner writes: "It's truly a miraculous story and we still can't get over it. We were so lucky to find you! Madeline is doing amazing! She has so much energy and acts like a puppy again. It was one of the best decisions of my life to get that surgery for Madeline."
But wait! There's more!
A few days ago, a desperate pet owner read Madeline's story in my blog, and reached out to me. The subject line of the email was "I beg you for help."
She wrote: "My dog Ninja, a 6 year old Siberian Husky, just had a ultrasound, and a CAT scan, then surgery to drain a cyst in his enlarged prostate (17 cm long – about 7 inches)."
"Because of the volume, it was pressing on the colon and the bladder. Ninja couldn't defecate or urinate!"
"It was then discovered that the bladder has been so overstretched, that it couldn't contract and enable Ninja to urinate. A urinary catheter was placed temporarily… and euthanasia was recommended!"
"I don't want to put him down. He is eating, drinking and (now) pooping. He acting normal but can't pee. Please help me, I am very desperate."
We quickly scheduled surgery. Ninja had the same procedure as Madeline: a "cystostomy" tube to drain the bladder through an opening in the skin.
Of course, it's a bit early to tell how Ninja will do long-term. So far, he is recovering well from surgery and is able to void through the tube. His loving owners are taking excellent care of him and got an unexpected, early Christmas present.
But wait! There's more!
When I told Madeline's owner that her blog may have saved another dog's life, she shared:
"We are getting married on the date Madeline was saved a year ago: January 15!
And wait for it…
"Madeline will be the ring bearer in our wedding."
So what's the moral of the story?
You are your pet's best advocate. If something makes no sense to you, don't give up. Clearly, there isn't a solution or a cure for every condition. But at least, explore your options.
This is exactly what Madeline's and Ninja's owners did. They didn't take no for an answer, and saved their dogs' lives.
Happy Holidays…
Phil Zeltzman, DVM, DACVS, CVJ, Fear Free Certified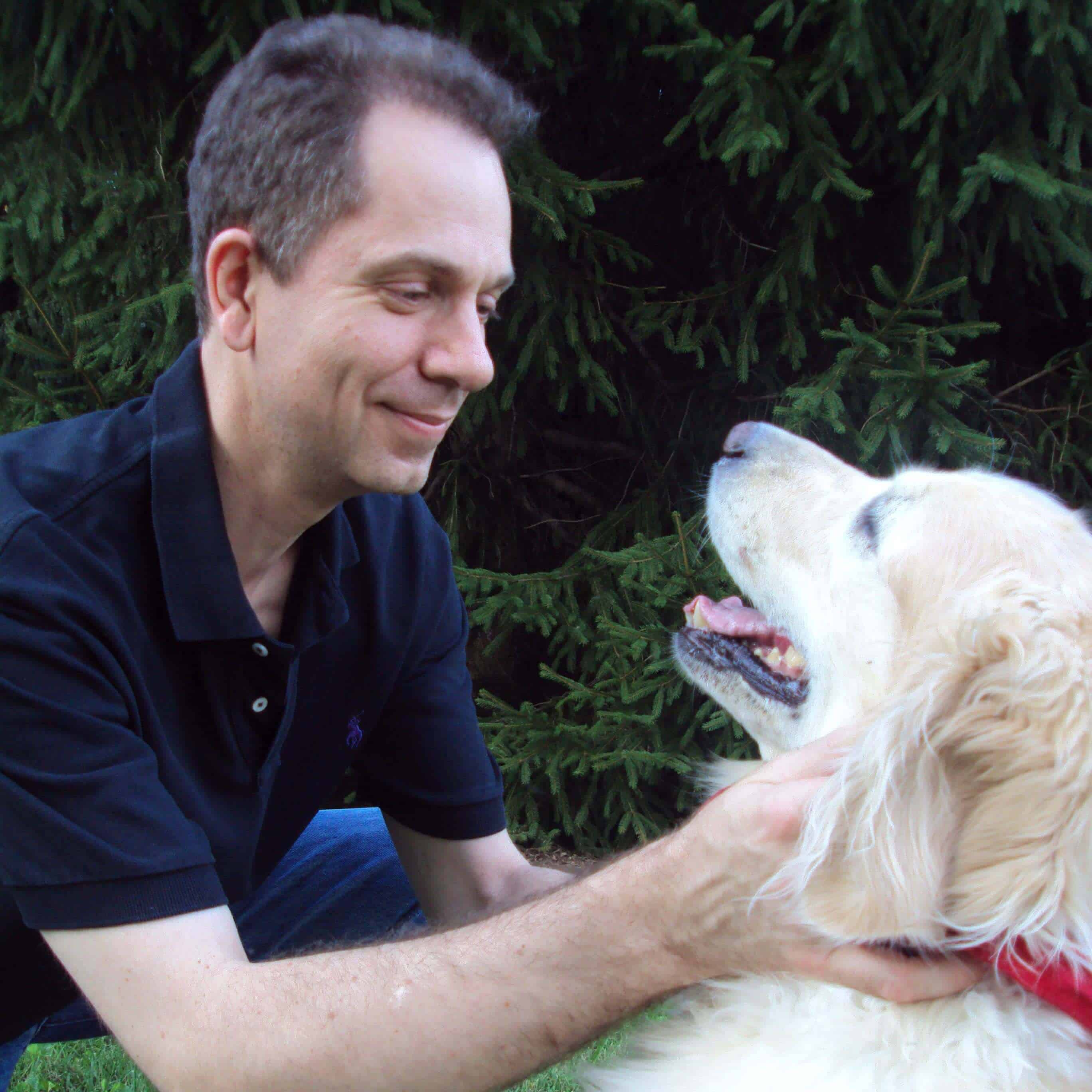 Dr. Phil Zeltzman is a traveling veterinary surgeon in Pennsylvania & New Jersey. An award-winning author, he loves to share his adventures in practice along with information about vet medicine and surgery that can really help your pets. Dr. Zeltzman specializes in orthopedic, neurologic, cancer, and soft tissue surgeries for dogs, cats, and small exotics. By working with local family vets, he offers the best surgical care, safest anesthesia, and utmost pain management to all his patients. Sign up to get an email when he updates his blog, and follow him on Facebook, too!